It's my third year as a GitHub Star, but due to Covid this was the very first opportunity to actually go to San Francisco for Nova, the in-person conference exclusively for all the Stars, instead of watching it remotely like in previous years.
The whole week was going to be packed: with Nova for Stars the first day on Monday November 6th, Open Source Community Day with its breakout sessions and discussions on Tuesday, and the two-day GitHub Universe conference on Wednesday and Thursday.
GitHub Nova 2023
Monday started at the GitHub HQ in downtown San Francisco with a breakfast early in the morning, and then was follwed by multiple presentations. As Stars we had insights into the biggest announcements that were planned to be revealed during the Universe conference.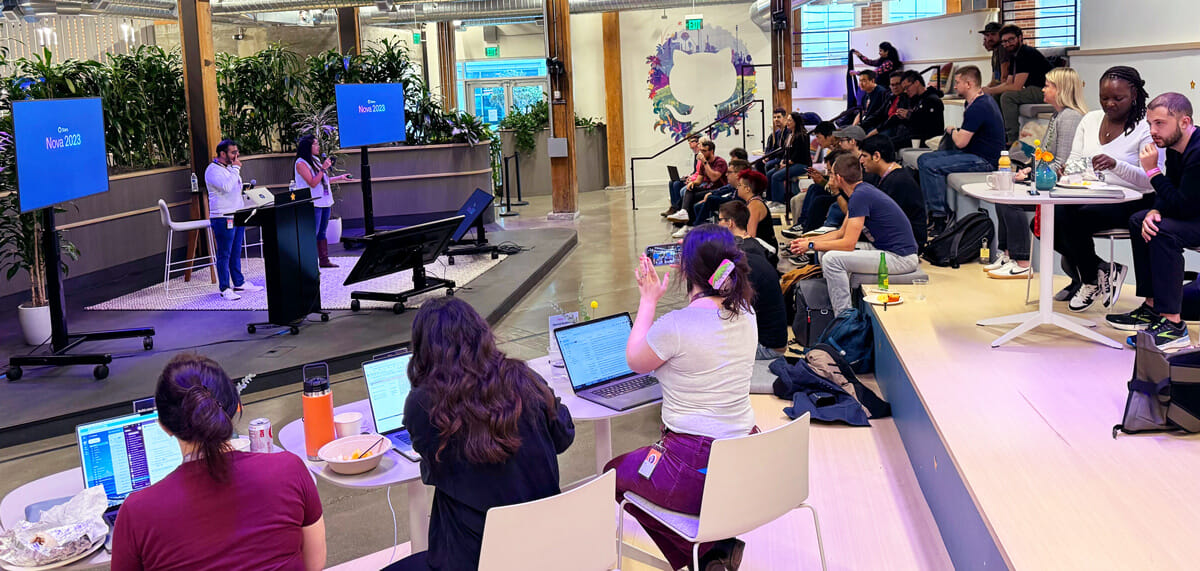 Anisha Pindoria and Karan MV were our hosts, and we had Thomas Dohmke, GitHub CEO, give us an opening as to what to expect from the big announcements. Ryan J Salva went through GitHub Copilot in a two-part session (as there was so much to cover), Justin Hutchings talked about GitHub Security, Usha Narayanabhatta showed us GitHub Actions in… action, the team of Stephanie Lincoln, Selene Pastelski, and Katherine Oelsner introduced new features of GitHub Sponsors (including Patreon integration), and Ed Summers with Jesse Dugas talked about Accessibility at GitHub.
During lunch and various breaks I was catching up with Lee Reilly, since the last time we've seen each other live was five years ago when I visited San Francisco for the Mozilla All-Hands 2018 gathering. Fun fact is, the year before, I was there for GDC 2017 with Mozilla as well, and most of the events were happening in Moscone Center which is very close to Yerba Buena For The Arts, GitHub's venue for 2023.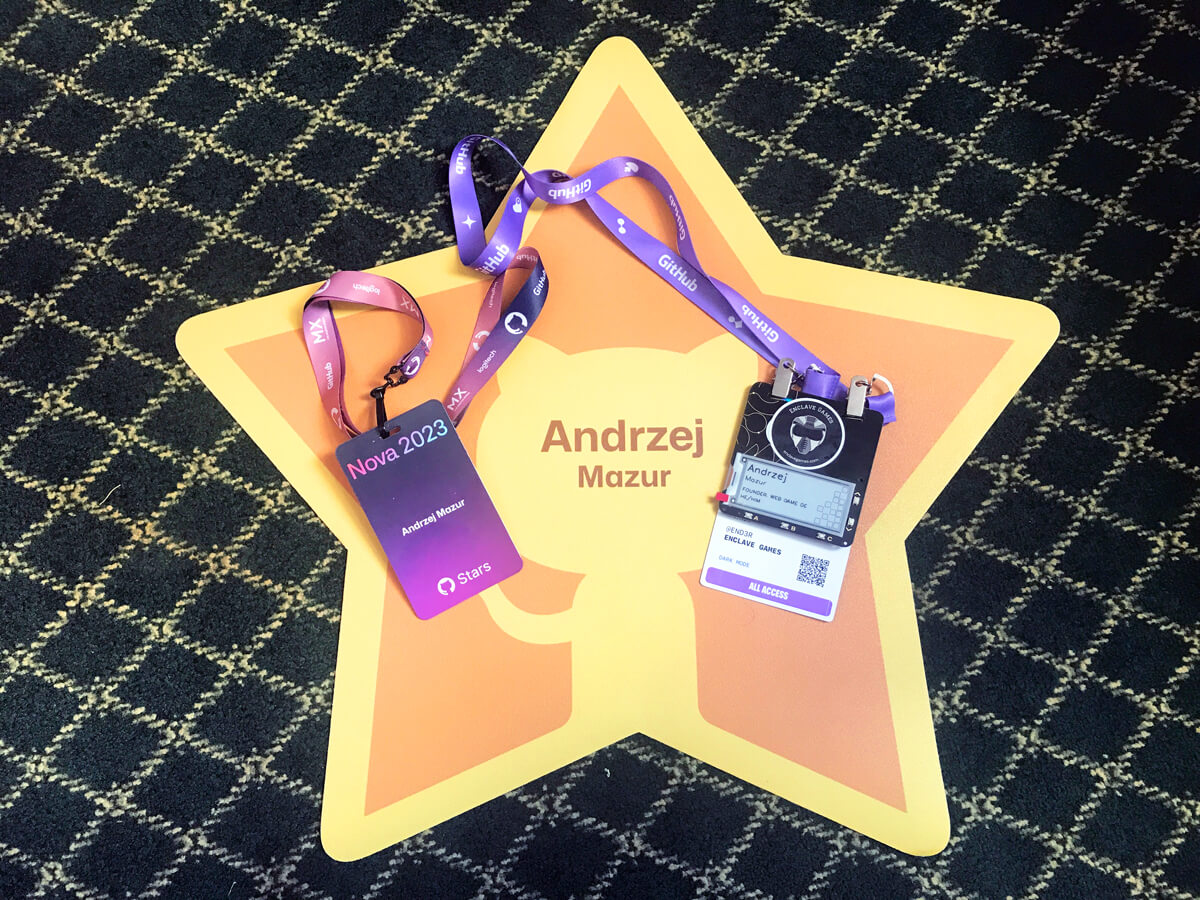 At the end of the day the Stars Awards were announced, with some well-deserved winners:
We also received a nice surprise gift at the end of the day: our very own named stars! A second copy, the exact same looking collection, ended up on the floor of the Walk of Fame at the GitHub Universe conference.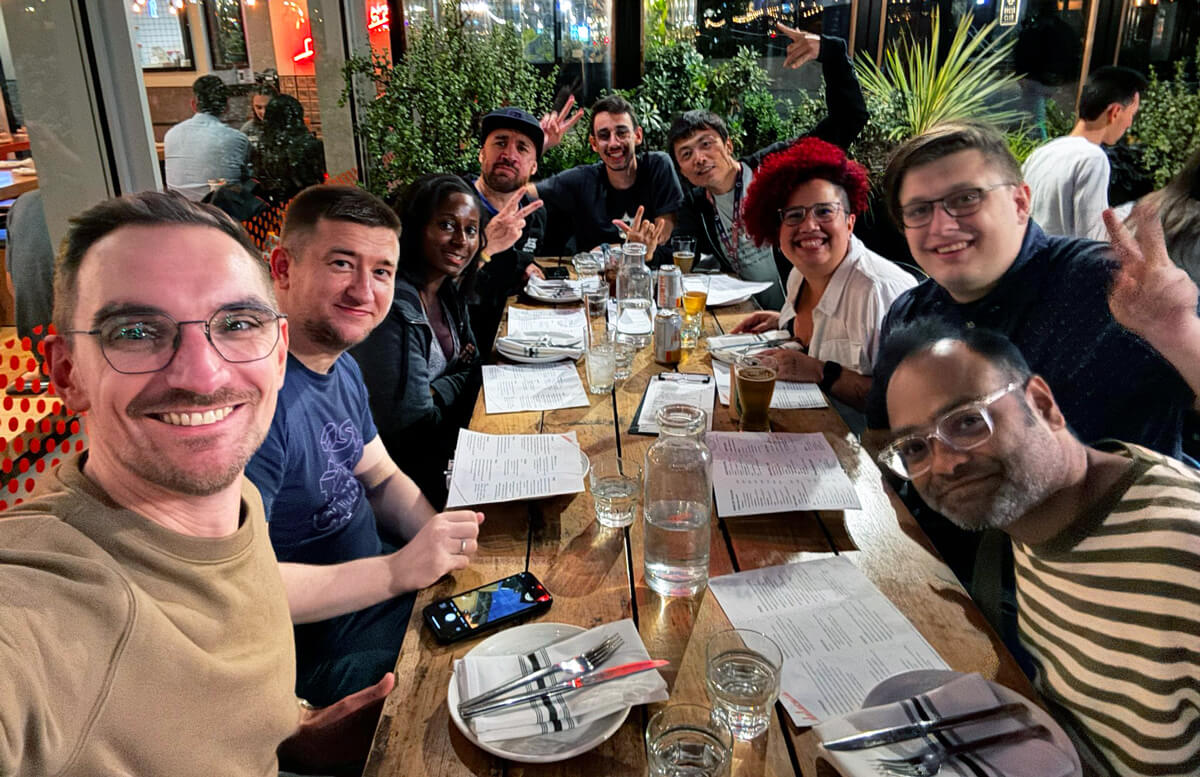 In the evening some of us decided to go for dinner, and we met at the Delarosa Italian restaurant which was very close to Yerba Buena - the food was good to a point even Italians in our group were ok with what was served. I went with pizza and was not disappointed.
Open Source Community Day
Second day of the week started at the GitHub HQ again, where we had breakfast, but not as early as the day before. Right after that we went for the tours in small groups around the office, through the library, all the way up to the roof.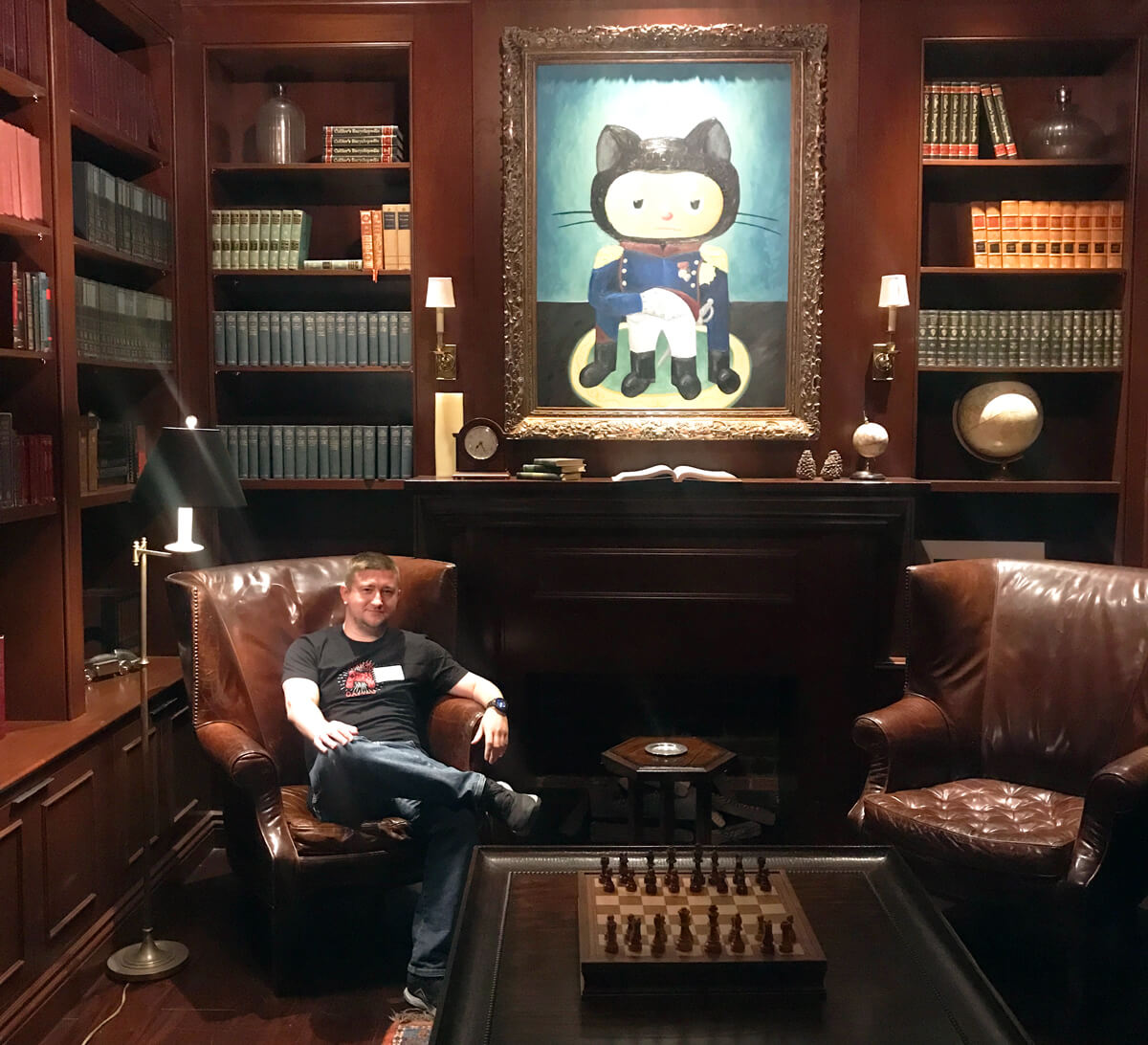 The tour included the famous and not so secret - The Secret Room. I even recreated the picture of me sitting in the chair there, which Lee have taken five years earlier.
After the tour we all went to Hyatt Regency on 5th for the second part of the day - Open Source Community Day breakout sessions. After quick badge pickup and lunch we moved to our dedicated room and spent the evening on discussions.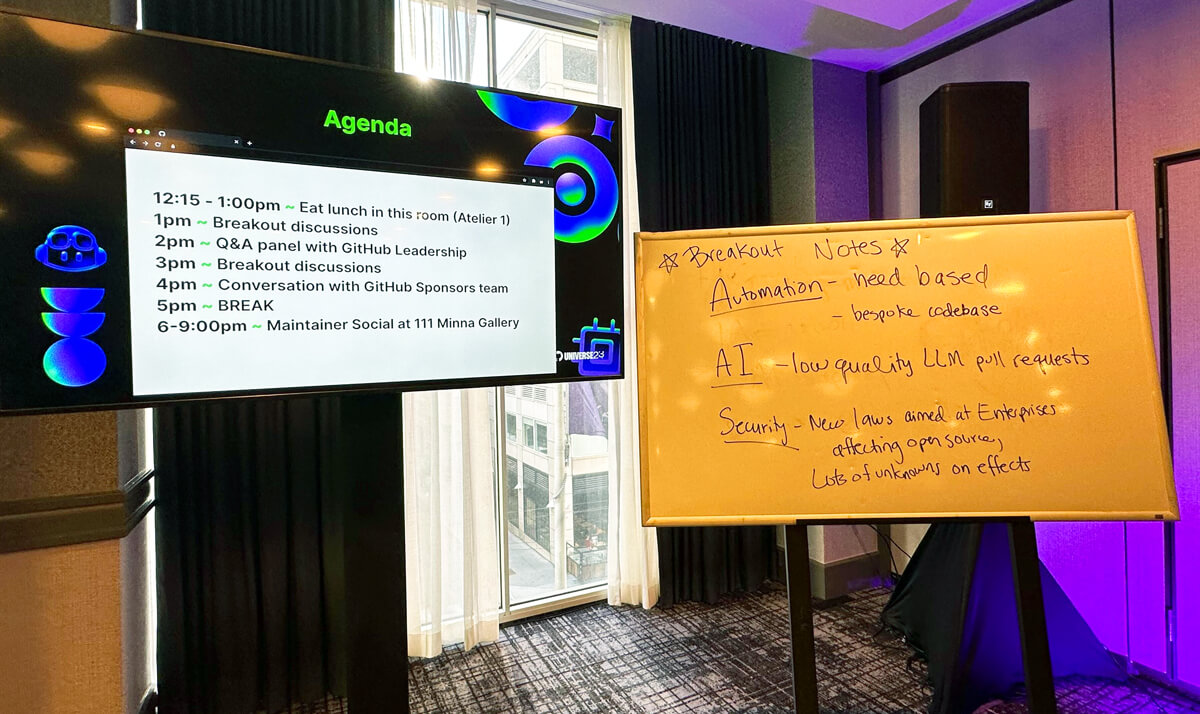 The first one was about three topics: automation, AI, and security. I went for the automation table as this seemed to be the most interesting one for me at the time.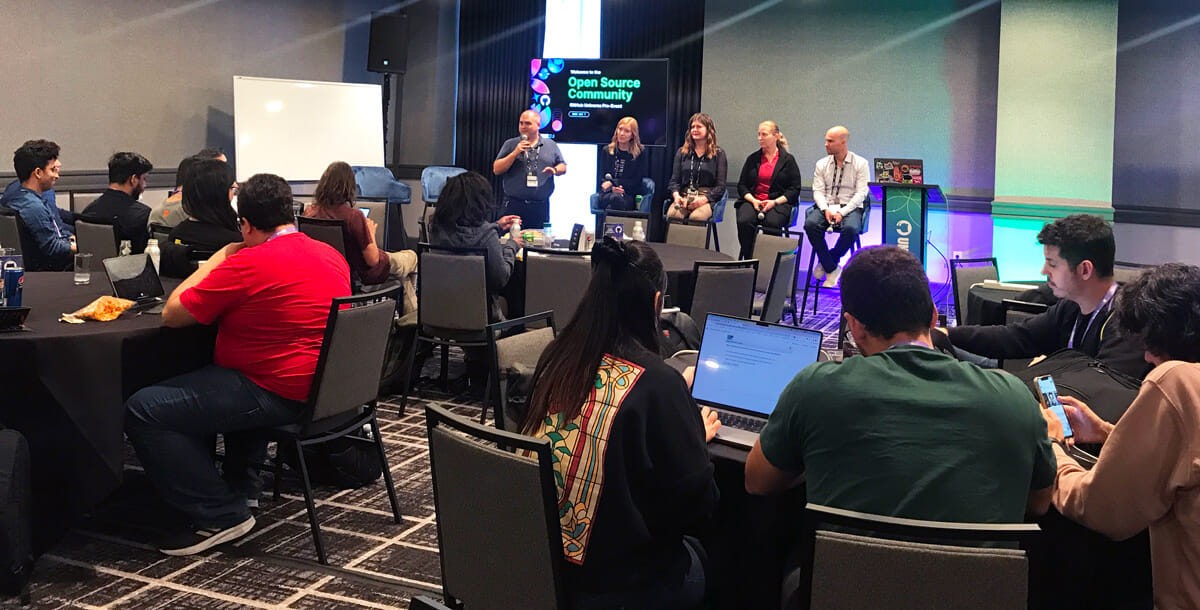 The second ression included the GitHub Leadership team answering questions from the audience, hosted by Martin Woodward, VP of DevRel. I had the pleasure of meeting Martin thanks to Lee, who made a quick introducion - I was so happy to be recognized for the Open Source efforts through the js13kGames competition.
For the third session I went with maintenance and documentation, with very interesting things discussed. The last session of the day was about Sponsorships, which I knew from the same one at Nova the day before, so I could catch up on some emails instead.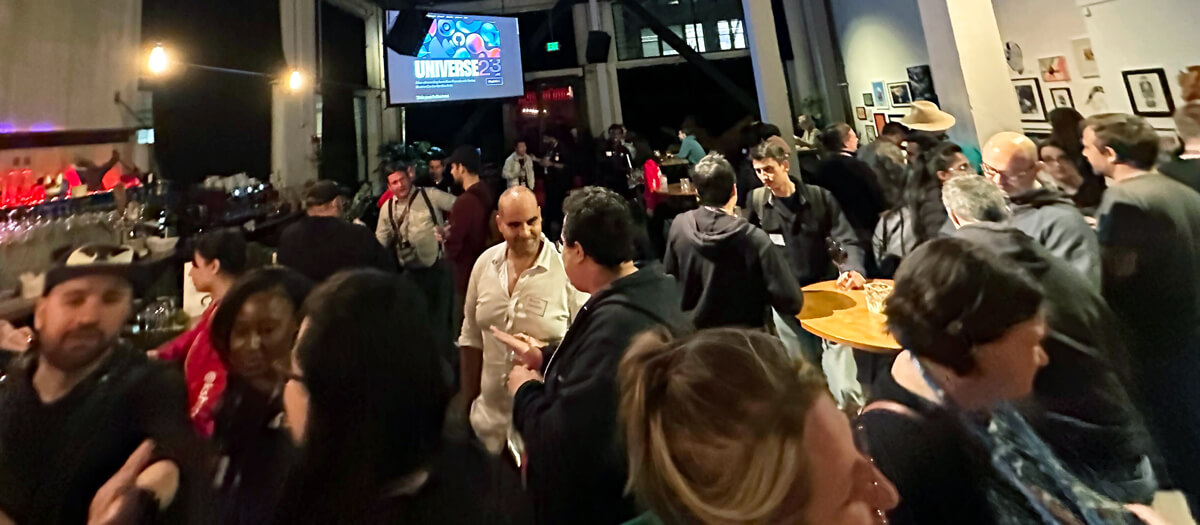 After dropping the bag at the hotel I went straight to the Maintainer Social event in the evening happening at the Minna Gallery, where we had some drinks. Again, Lee was kind enough to introduce me to more DevRel folks from his team, and it was amazing to hear "oh, you're the (famous) js13kGames guy" once again with pure curiosity. I'm assuming Lee is running around the whole team and telling them about the competition quite often to see such reactions!
Since Minna only had drinks, and some of us Stars were hungry, we decided to grab dinner - we've ended up in the Cheesecake Factory. I don't know why, but I thought they only had cakes - it turns out they do have "normal" food as well, which was very good. I went for the burger and it was an excellent choice.
Universe Day 1
The first day of the GitHub Universe conference on Wednesday November 8th started with the keynote from Thomas.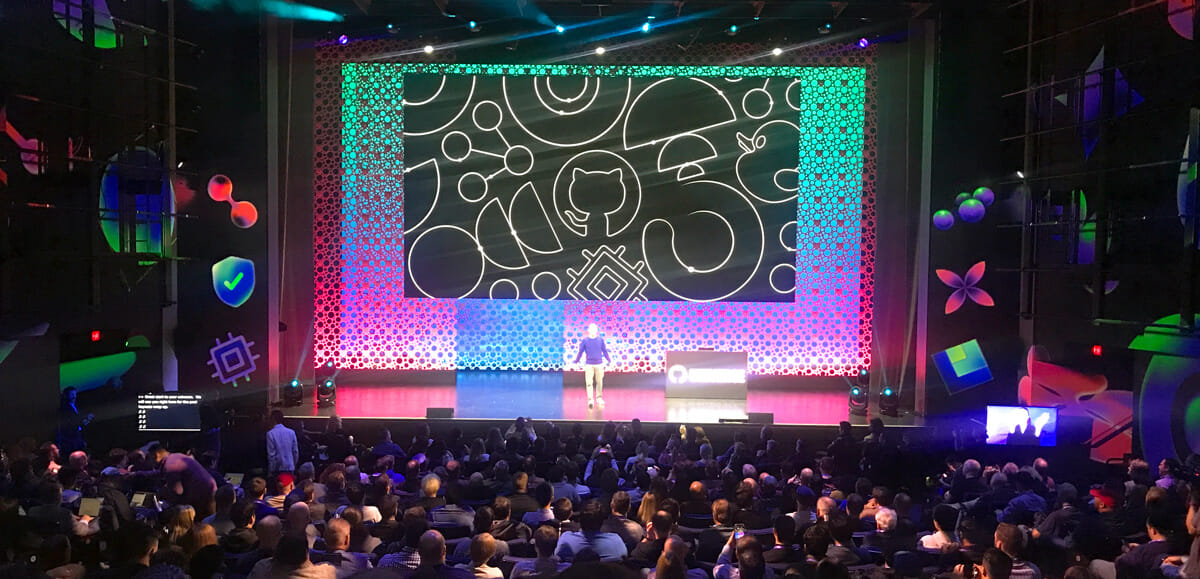 I knew what to expect from the announcements as we had everything explained at the Nova day on Monday ("NDA, NDA, NDA!" in Anisha's voice), but when I arrived at the theater the atmosphere was magical. It felt like those announcements from Apple or other big companies everyone is waiting for, where the presenters are making show on the stage. It felt exclusive and amazing.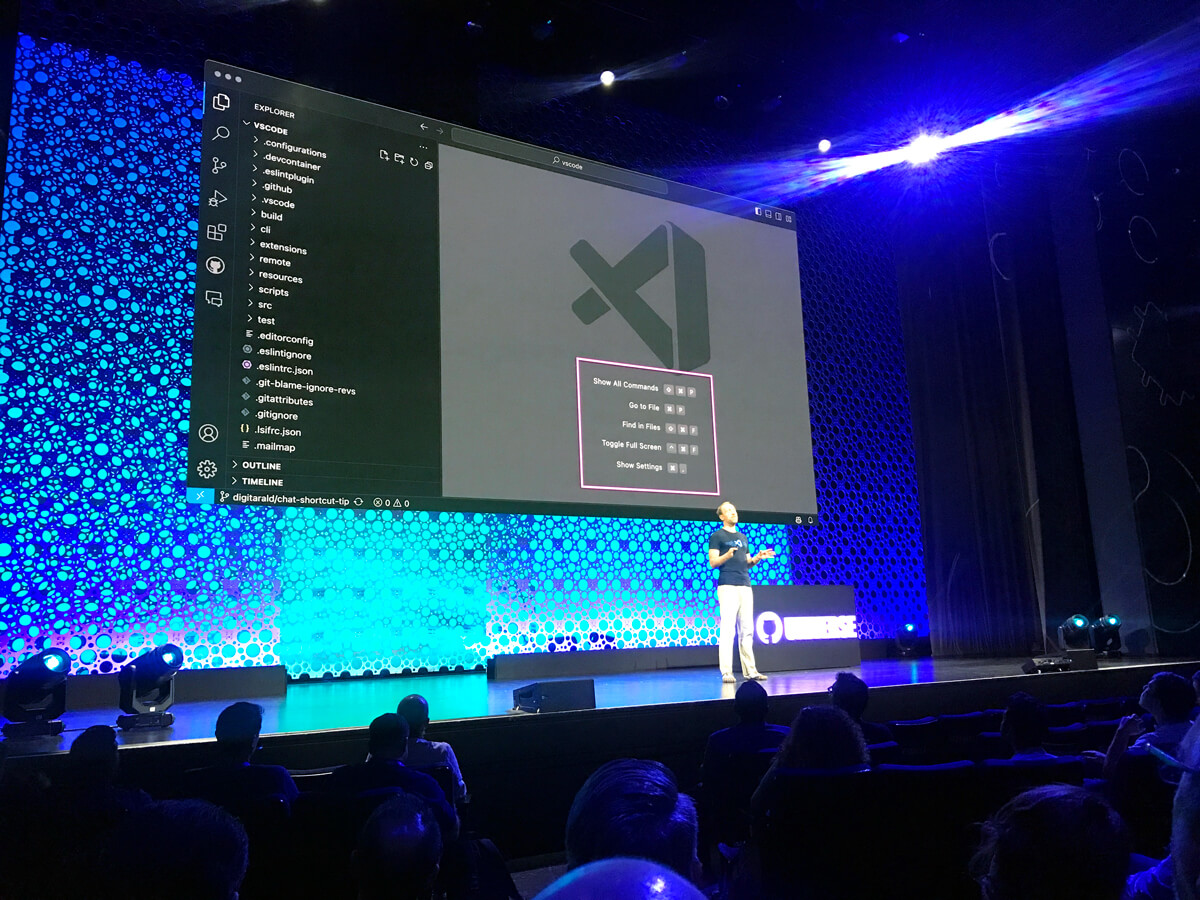 The second session, right after keynote, included Harald Kirschner among a few others, who talked about VS Code. We knew each other from Mozilla Tech Speakers days, so it was nice to catch up and quickly recall the past couple of years.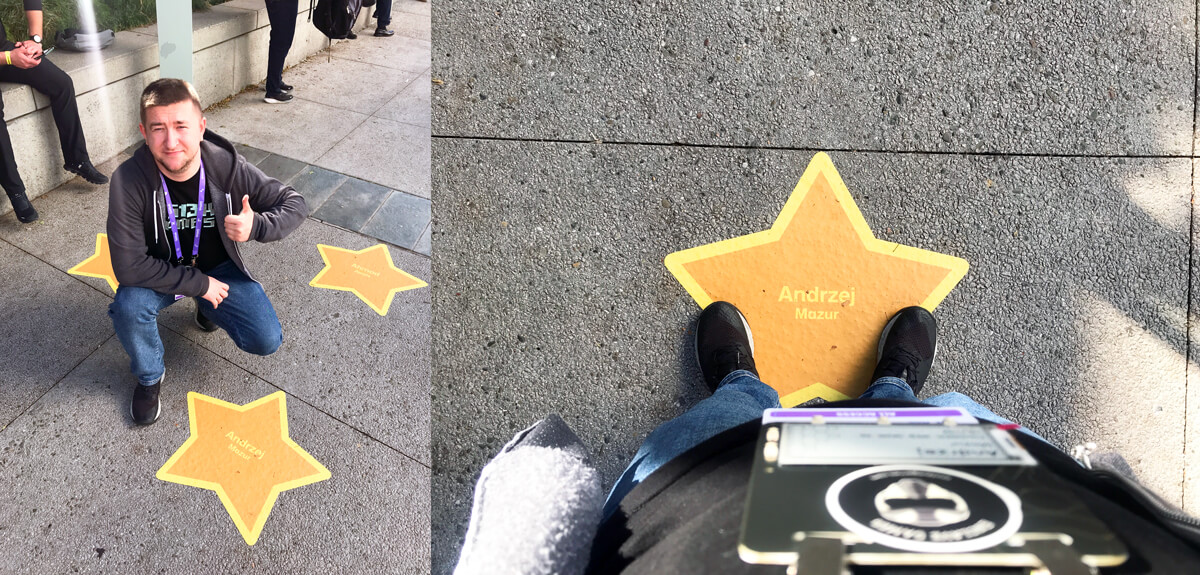 I went and took a few pictures next to my very own star on the floor of the Walk of Fame. The second sticker was given to us each at the end of Nova, and I'm already thinking where I'm going to put mine.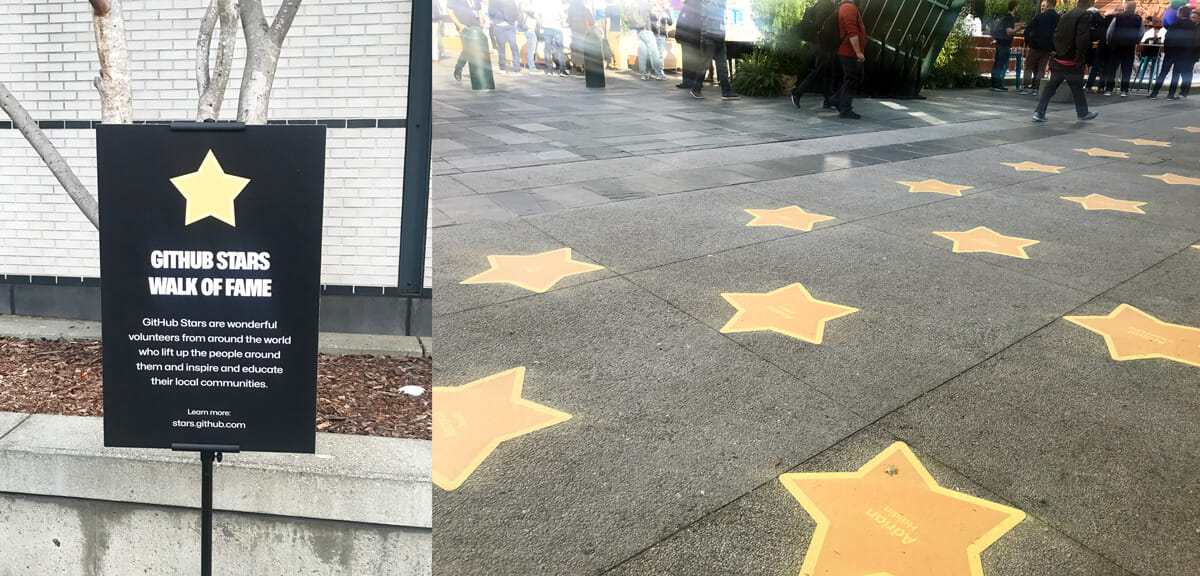 I also collected power and cables for the Badger hackable conference badge - I've seen those at a handful of events and only on pictures, so it was awesome to have one for myself physically. Some Stars managed to update the background image to reflect their projects, or tune it with some small additions.
After listening to more sessions, hanging around and talking with as many folks as possible, the first day of the conference ended - it was time for the Dark Mode event. We've been invited to MOMA, San Francisco Museum of Modern Art, for a party with food and drinks, although it was very loud throughout the whole venue and difficult to talk and hear what others were saying. Still, I managed to stay till the end and had fun doing so.
Universe Day 2
Second day of the GitHub Universe conference started with the keynote as well, although it wasn't packed with so many surprises and announcements as the one the day before. Next were a few interesting sessions, lunch, lots of more or less random discussions, and some time to play the Ship It! game.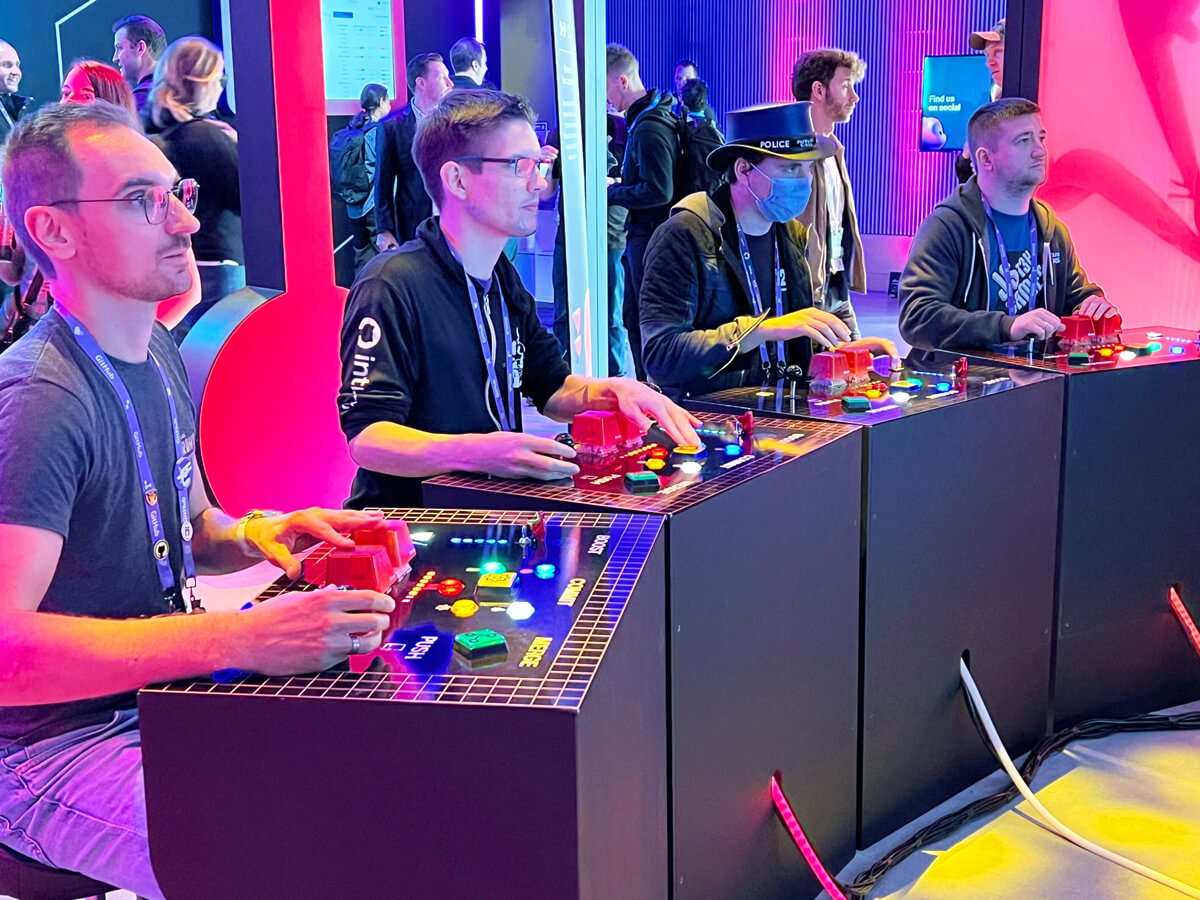 It was created specifically for the GitHub Universe conference, had old-school controls looking like those from arcade machines, and was designed for four players. Your task was to write the code and spawn ingredients, commit that to create items, then push the code and merge when all four players did their part. Learning the controls was quick, and then you could focus on pushing the boundaries of what's possible with a solid team and good coordination.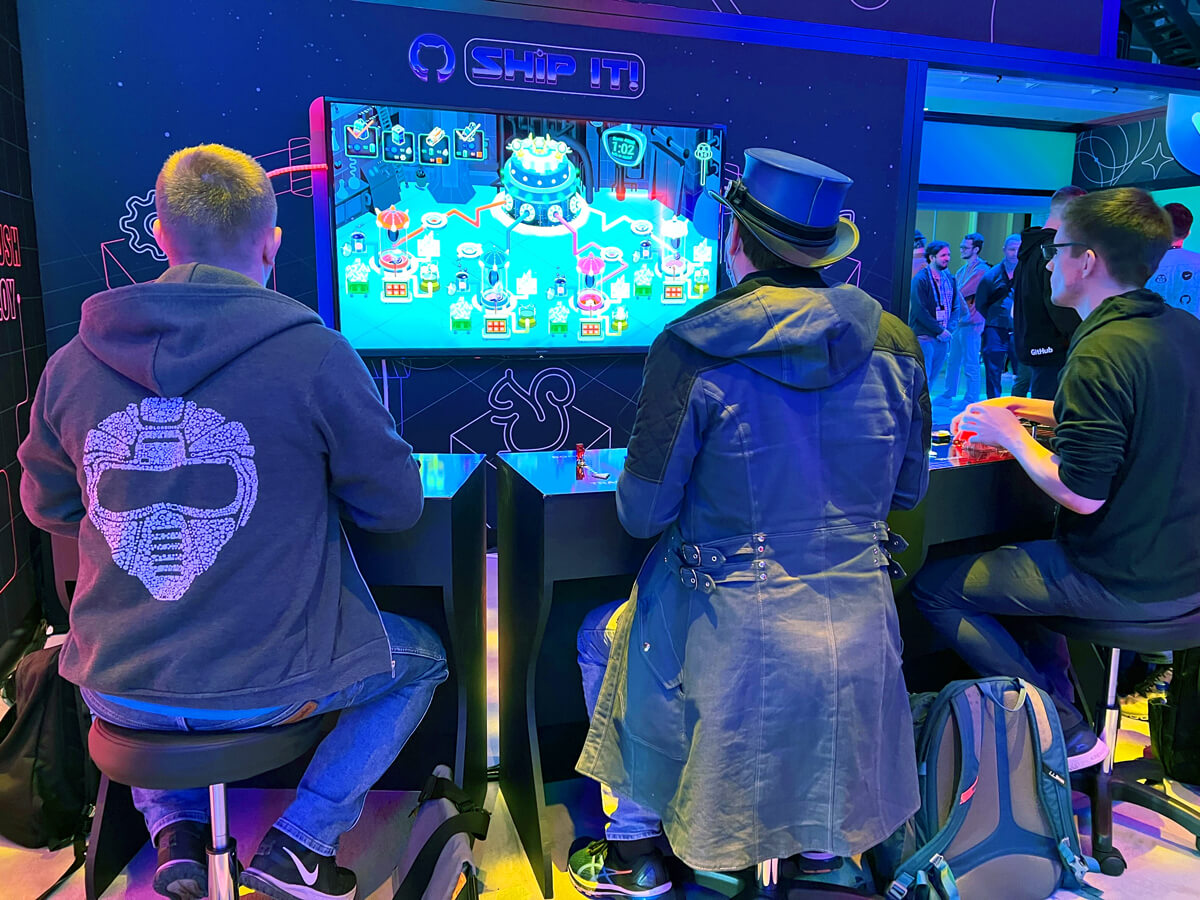 I was ultimately part of all the teams that ended up in top6 of the overall ranking, with one being a literal brute force - we haven't created, pushed nor merged a single thing, but smashed the code keys to see if it's possible to beat the high score (as you were getting some points for that as well aside from the main objective). It wasn't, but ending in the third place by "only" mashing three buttons (instead of, like, ten) like crazy was still pretty impressive.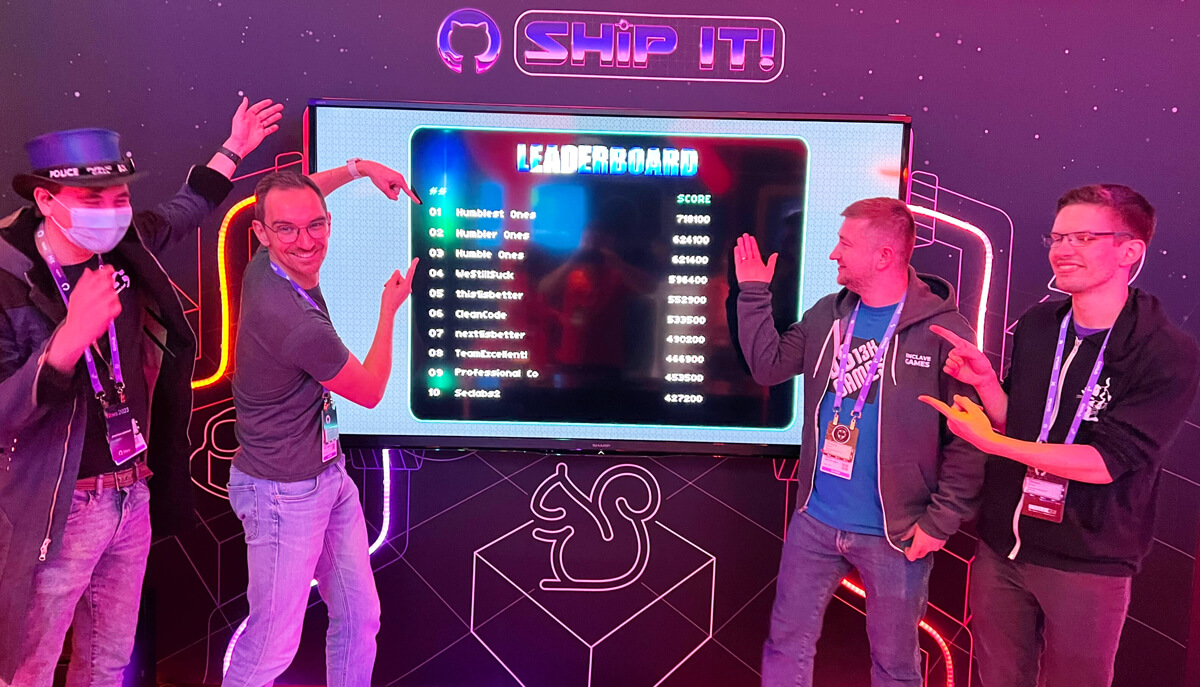 I do hope there will be a Ship It 2 next time as we had a blast! Bringing this to the web in some form, preferably a single player hyper casual game with a leaderboard, would be great as well.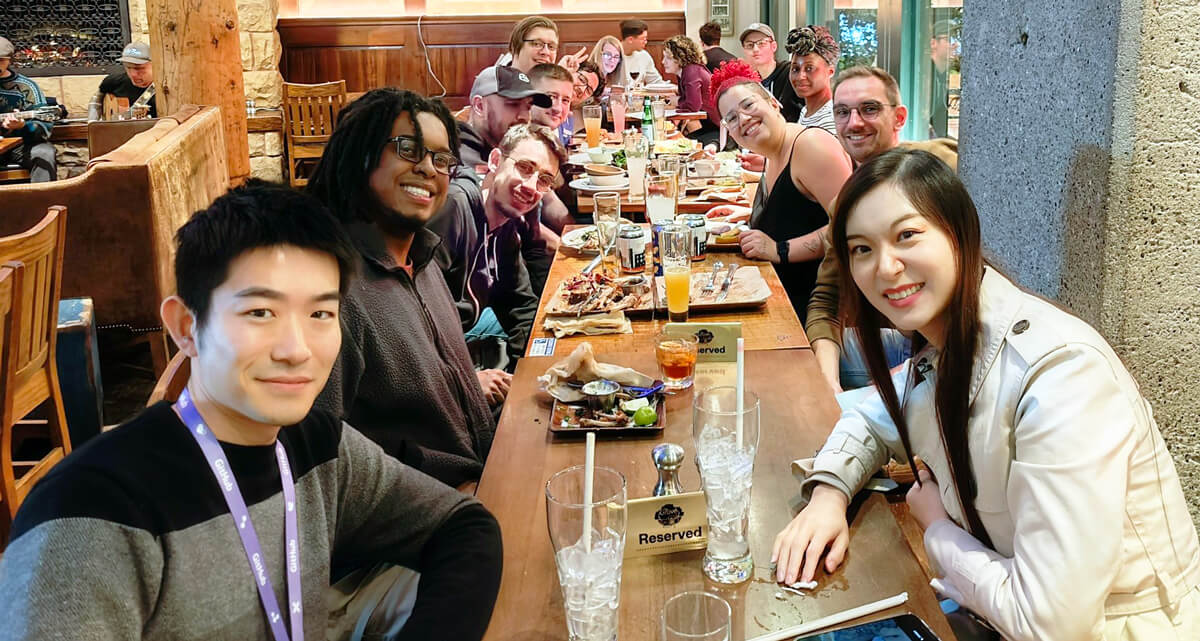 We've wrapped the last day with a casual, farewell dinner with some Stars again, this time at The Grove. Out of curiosity I went for a chicken pie and although it wasn't a pizza or a burger, it was still tasty.
Summary
I'm so happy I got to visit San Francisco (again) and meet with fellow Stars, whom I knew only from online calls we had. I feel I bonded with the group more over a week of in-person activities than in the past two and a half years online in the program. This clearly shows the pandemic was a bigger issue than I thought, and that we need more physical gatherings like this one. During the Mozilla Tech Speakers years we had multiple meetups around the world, and I miss that dearly.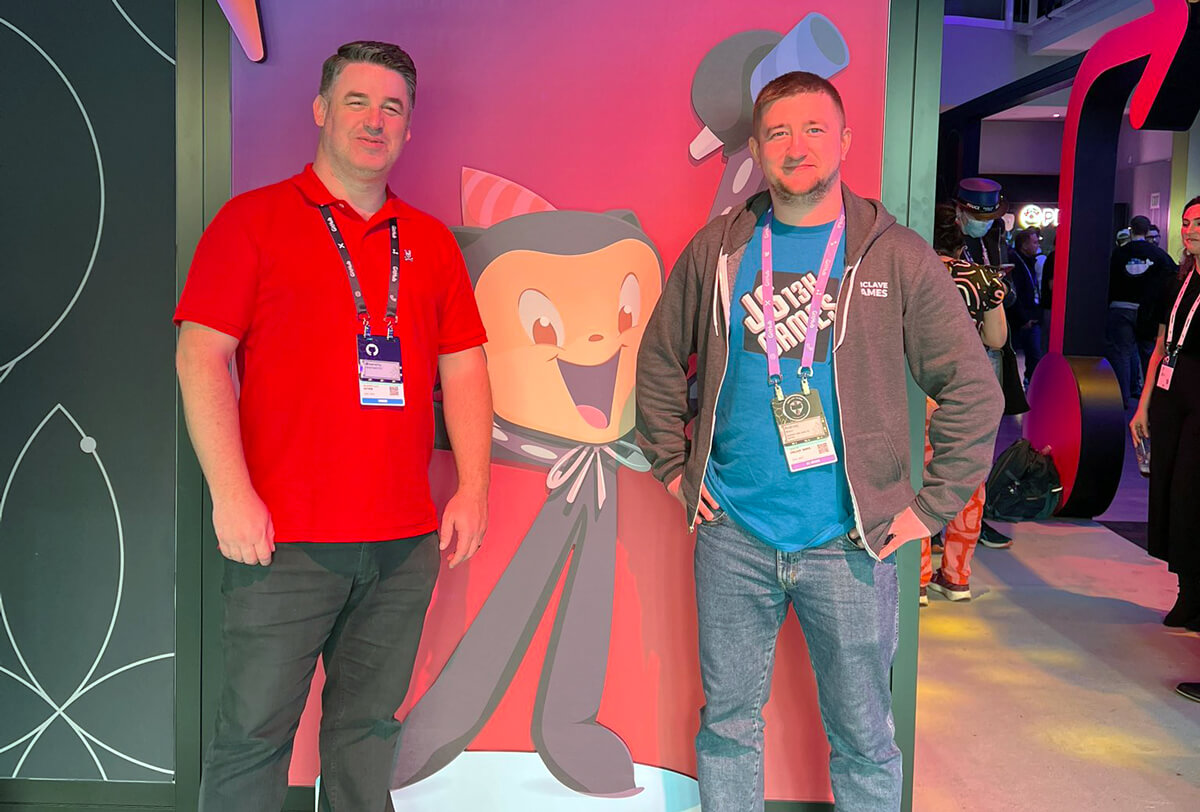 I'm extremely thankful to Lee Reilly who was a wonderful host the whole time, always having the time to chat. I'd like to thank the Stars team: Anisha, Karan, Erin, Andrea, Kara - they did an excellent job organizing all our activities perfectly well, with flawless execution. Or, if there were any issues along the way, I haven't noticed a single thing.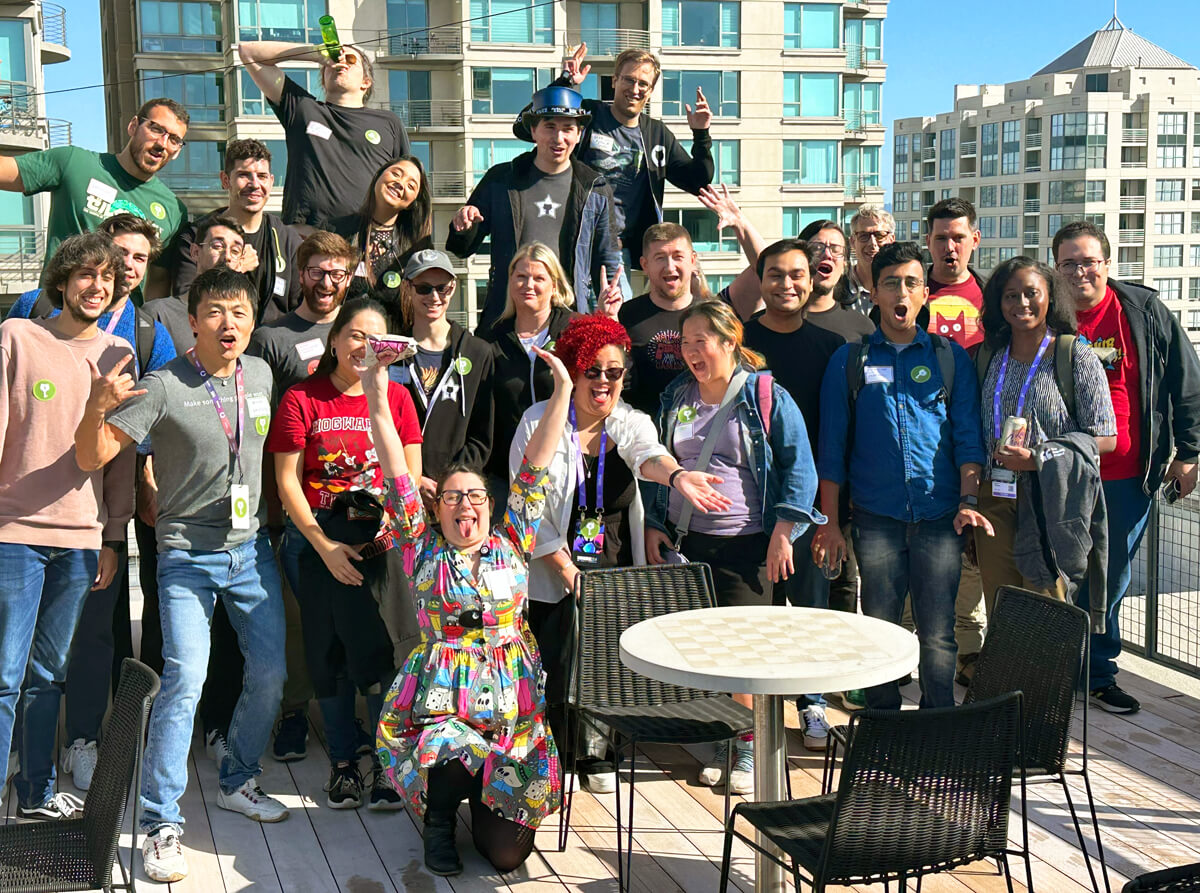 Thank you goes to the Stars as well for being such a lovely group. After only a few days I felt we're friends who know each other for a long time, and will happily greet each other at random conferences they attend together in the future. Ahmad, Leonardo, Corbin, Jonah, Elio, Huan, Simon, Jonathan, Jessica, Emanuele, Monica, Santosh, Gabriele, and many more I forgot because I suck at remembering names.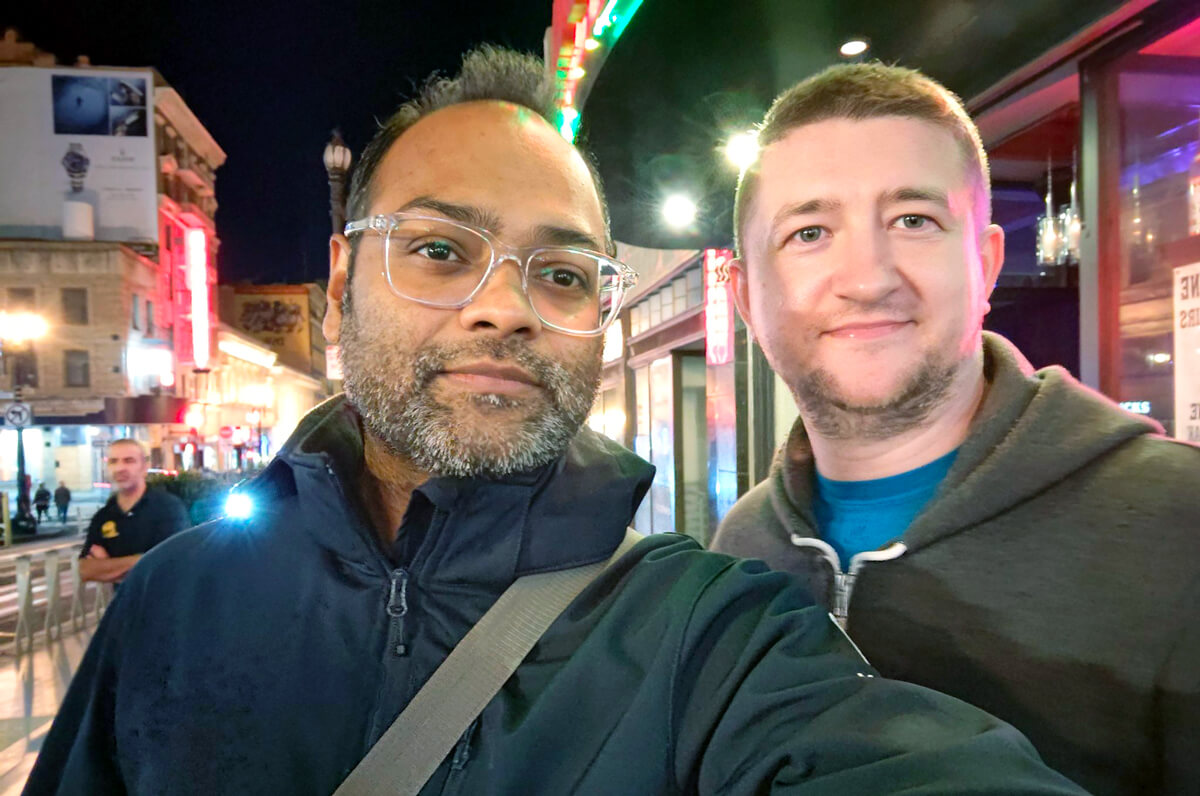 Also Santosh again for being my hotel-buddy (from the same floor), so we had some extra time for chatting on our way back to the hotel a few times.
Next steps
I know I haven't been coding much in the recent couple of years as organizing the js13kGames competition (and Gamedev.js Jam) takes so much time each year, but I want to change that. I've coded something (Hat Tricks rewrite demo for a game jam) in June, first time since the release of Forest Cuties almost two and a half years ago.
Also, laugh all you want, but I think I'm finally ready to switch from Sublime Text (which was more than enough for my needs) to VS Code. Primarily because of what I saw and heard about Copilot. I'd love to make more games, it was my passion. Now it's time to embrace AI and use it to my advantage instead of ignoring it.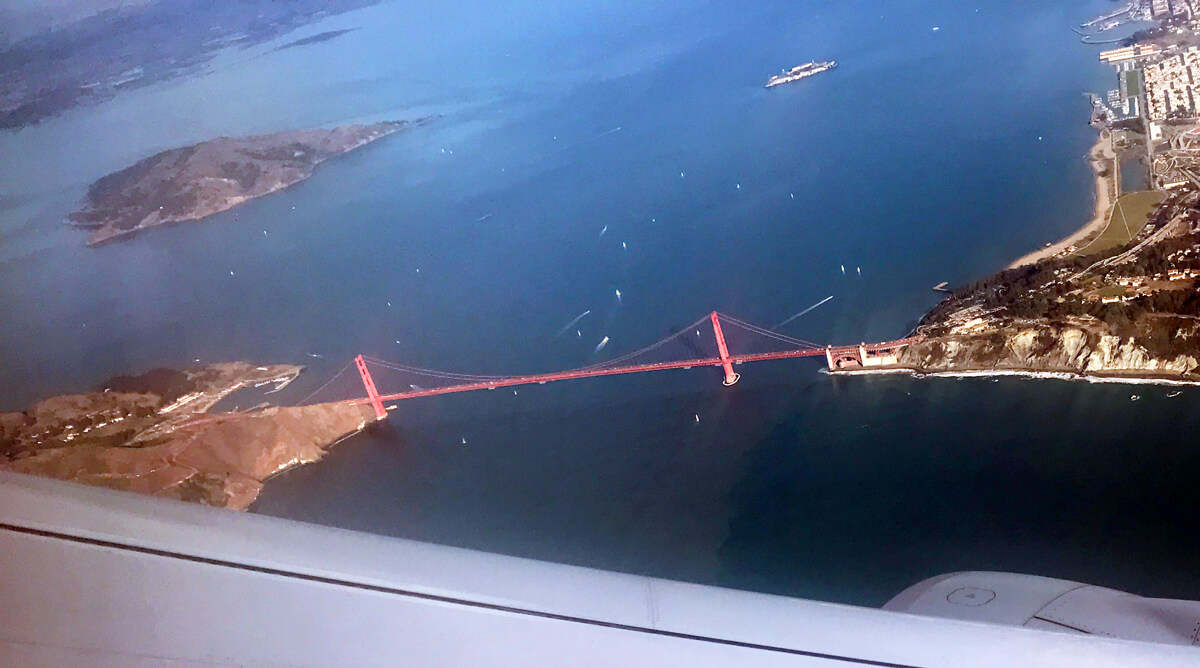 I'm also thinking of getting back to speaking, which kind of died because of the pandemic. I could imagine a talk about building a web game with the help of GitHub Copilot (and Copilot Chat) within VS Code or on GitHub itself instead of jumping between the editor and ChatGPT window to ask questions there. I know it's not that original though, so I'm not sure yet.
Anyway, I'm quite excited for what's to come in the near future!