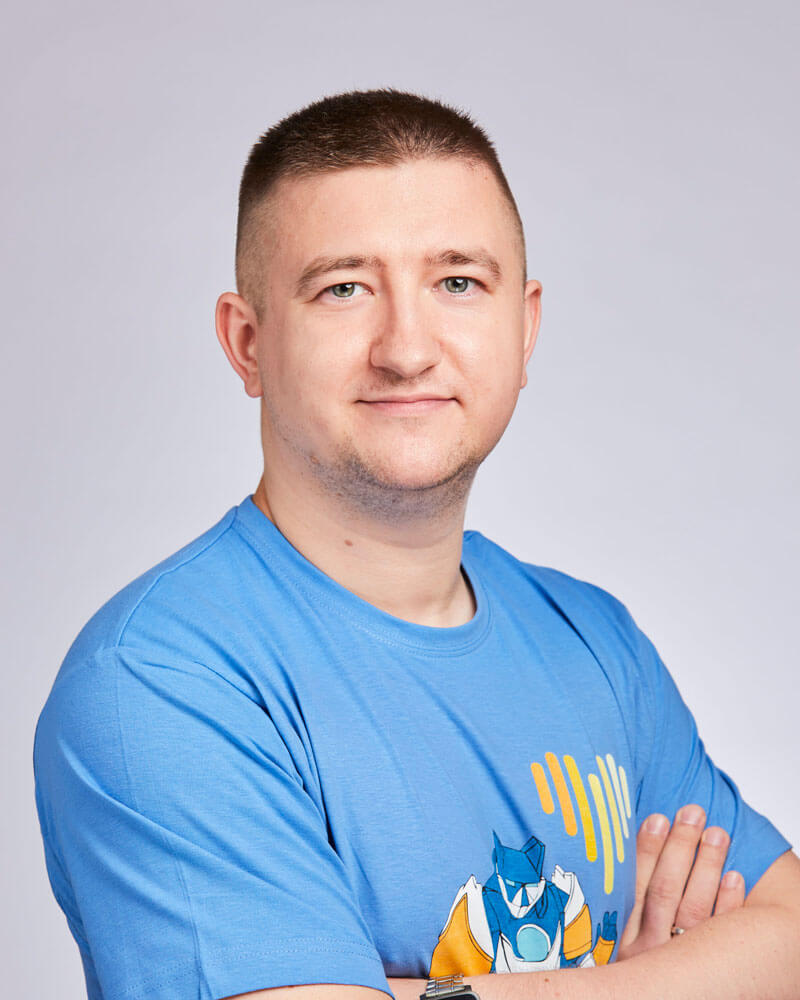 Born October 20th 1985 in Lublin, Poland. Currenly living in Warsaw with his wife Ewa and daughter Kasia. Uses end3r (or sometimes Ender) as a nickname for an online presence.
Worked as a front-end developer for over a decade for companies like Enzo, Britenet, GTech, Veikkaus, and Roche. Started Forge Studio along with his wife to build websites of their own projects, but also offered freelance services to clients.
Then, a few years later, switched focus to HTML5 Game Development entirely and opened Enclave Games indie studio, created js13kGames competition, initiated Gamedev.js community, and started publishing Gamedev.js Weekly newsletter. From time to time accepted freelance jobs for such brands like KFC or Scooby-Doo, and helped companies through consulting services.
Introvert enjoying public speaking, proud member of the very first cohort of the Mozilla Tech Speakers program. Technical writer for Mozilla (MDN Web Docs), Google (Season of Docs), and Coil (Grant for the Web). Programmer excited about cutting-edge Web technologies: currently WebXR, Progressive Web Apps, and Web Monetization API (Grant for the Web program champion).
Fan of science-fiction, cyberpunk, and post-apocalypse in books and games. Geeky dad. Enjoys paintball, gokarts, bungee jumping, and such. Likes eating sushi and playing Neuroshima Hex.