This time during our bi-monthly W3C Games Community Group meetup that happened June 22nd we had three presentations: Godot's and Pixi's history and future, and an update from Coil about the upcoming Web Monetization Workshop and the Rafiki project.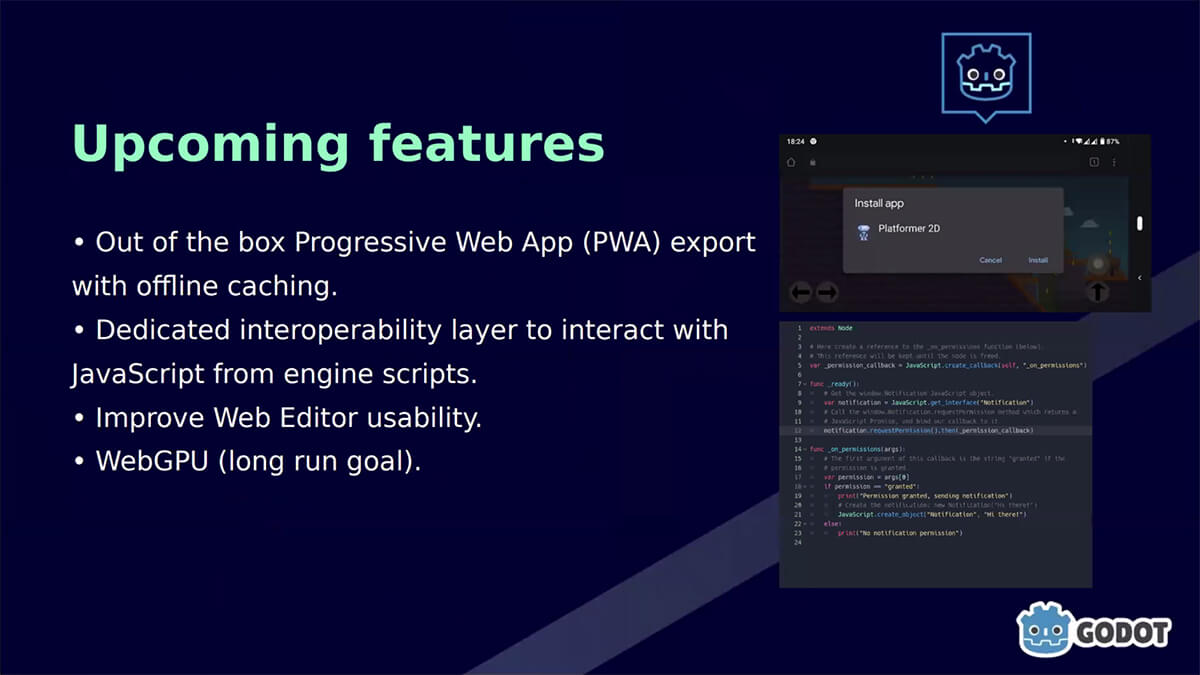 Our meetup started with Fabio Alessandrelli talking about Godot: the history, current state of the engine, especially around HTML5, and the plans ahead.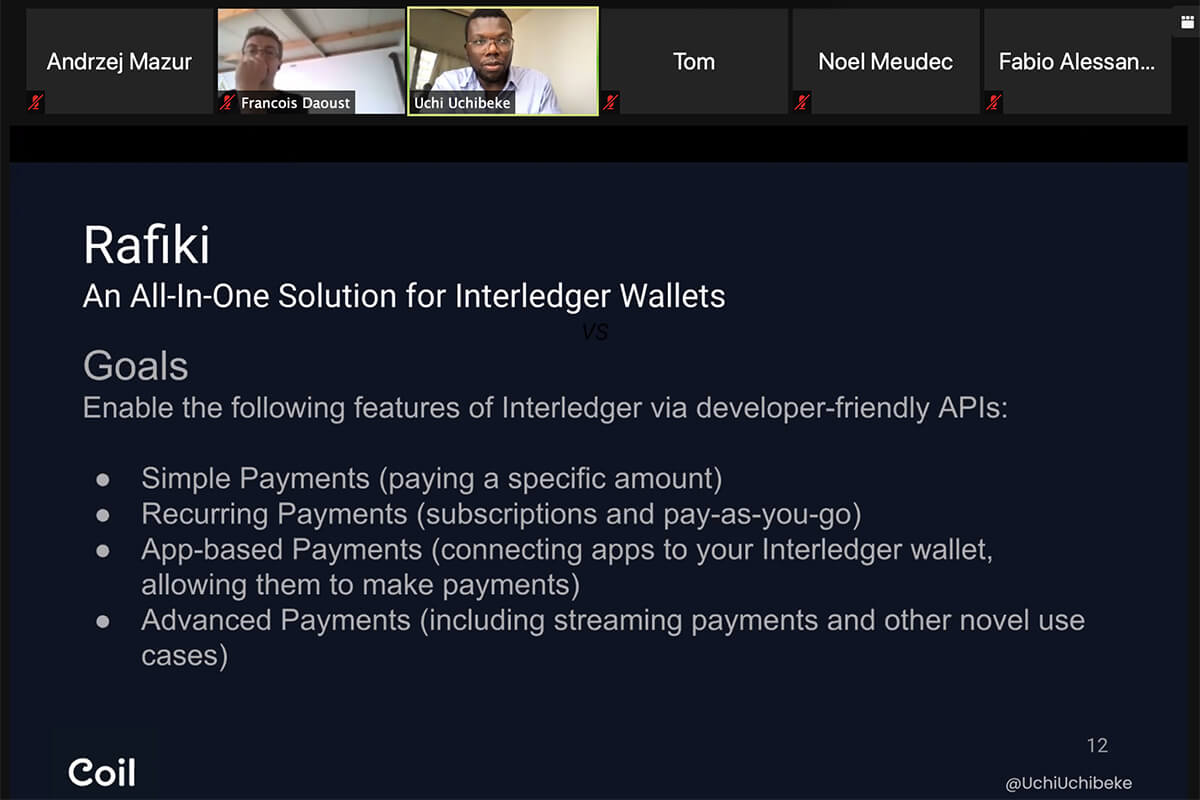 Next was Uchi Uchibeke from Coil presenting about Web Monetization API in general, but also announcing the Web Monetization Workshop and explaining the Rafiki project.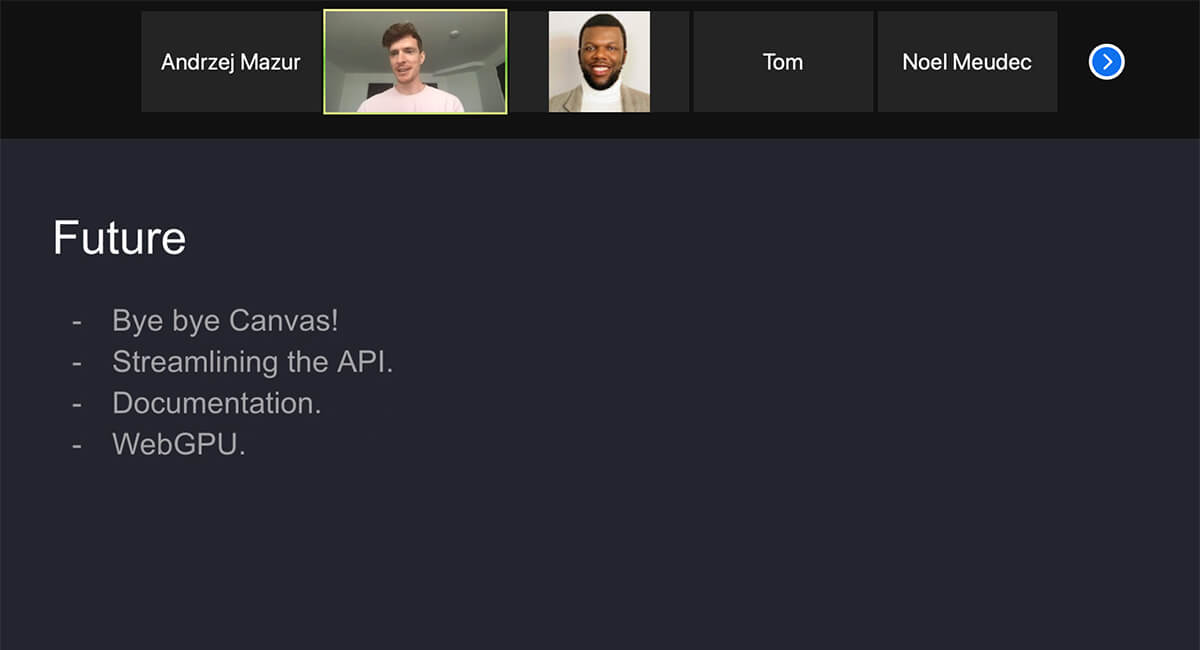 Third and the last one was Mat Groves from Goodboy Digital who went through Pixi's evolution over the years, and what is yet to come in the future.
Our next event will be a second installment of the workshop (topic yet to be determined), since the first one had some good discussions going on - it will happen next month, right between the bi-monthly meetups.