I'm happy to announce I'm supporting the efforts behind the Kernel's Gaming Guild created by Paul Gadi and the Gitcoin folks - from both Web Gamedev and Web Monetization perspectives.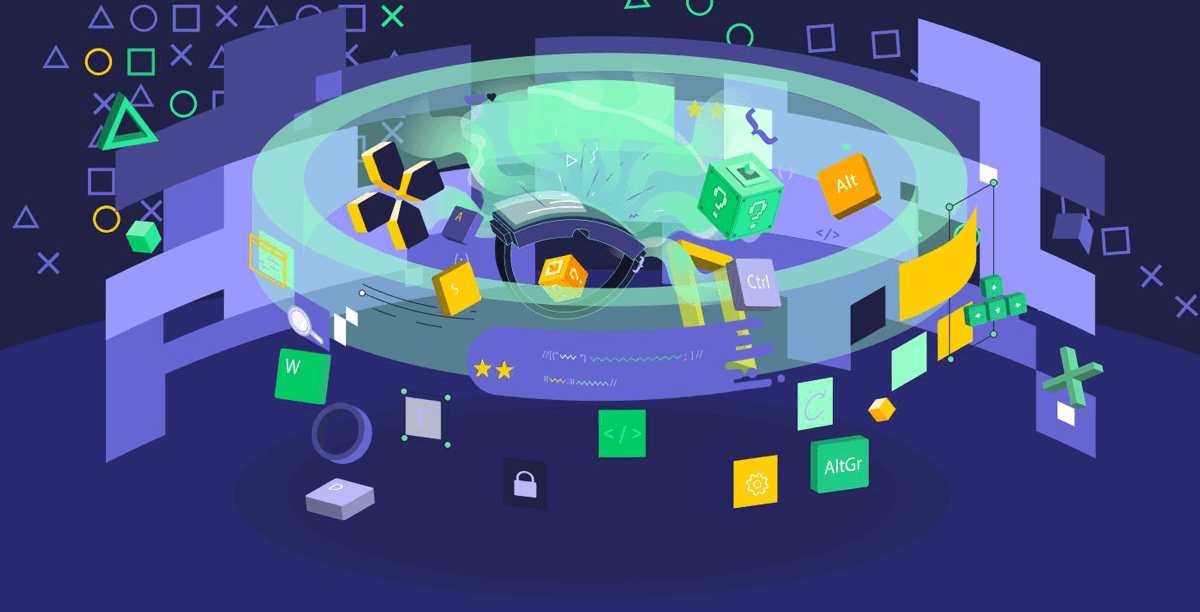 Starting from the ground up - the Gaming Guild helps Web 3 projects build from the right foundations of trust, and working our way towards the nitty-gritty details of building not a game, but an experience of learning and growing through a game. The curated set of resources and guided learning workshops will lead a learner (or a team) through the journey of developing games and being mindful of the art that is game-design. It's worth noting that every crypto project requires some thought into game design, as this is ultimately the best corollary to the token ecosystems we are creating in Web 3.
The Kernel learning track will be split into eight modules, and those will touch on the intersection between games and Web 3, Ethereum, financial systems, attention economy, incentives, and growth - check the syllabus below for some initial details: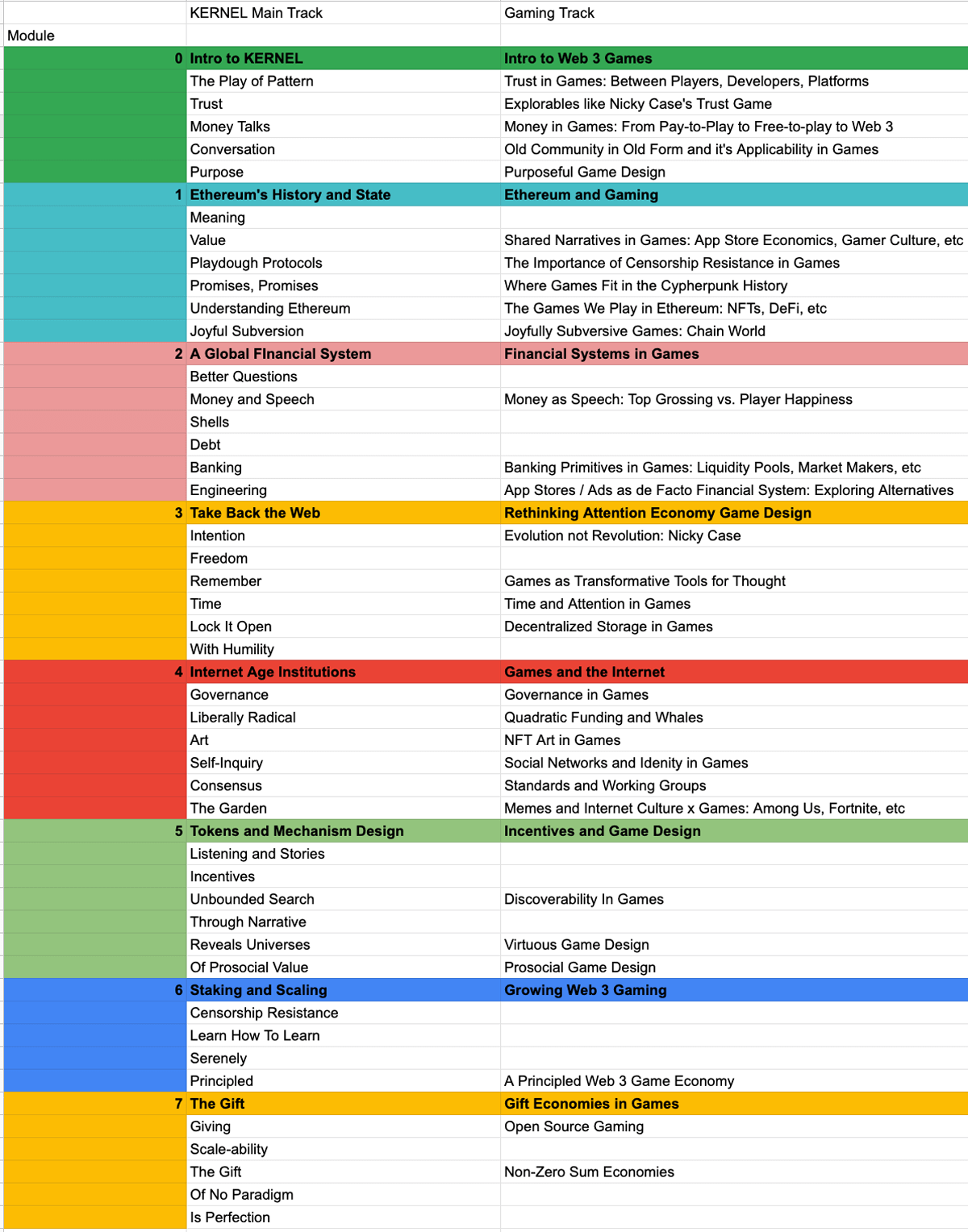 You can expect a solid support from the experts in those fields, but also game development in general - including me. Beside the gamedev knowledge and experience I'll be more than happy to share, I'm also going to support the Web Monetization API chapter in one of the modules.
The Gaming Guild is now open to applications, but those have to be quick - you have time till Tuesday, December 15th. Accepted participants will be notified at the beginning of January next year, and the actual program will begin around the end of that month.