We've been offered Grid Studio frames as physical prizes in the js13kGames competition, and I was lucky enough to get two frames for myself - a Game Boy console and an XBox One controller.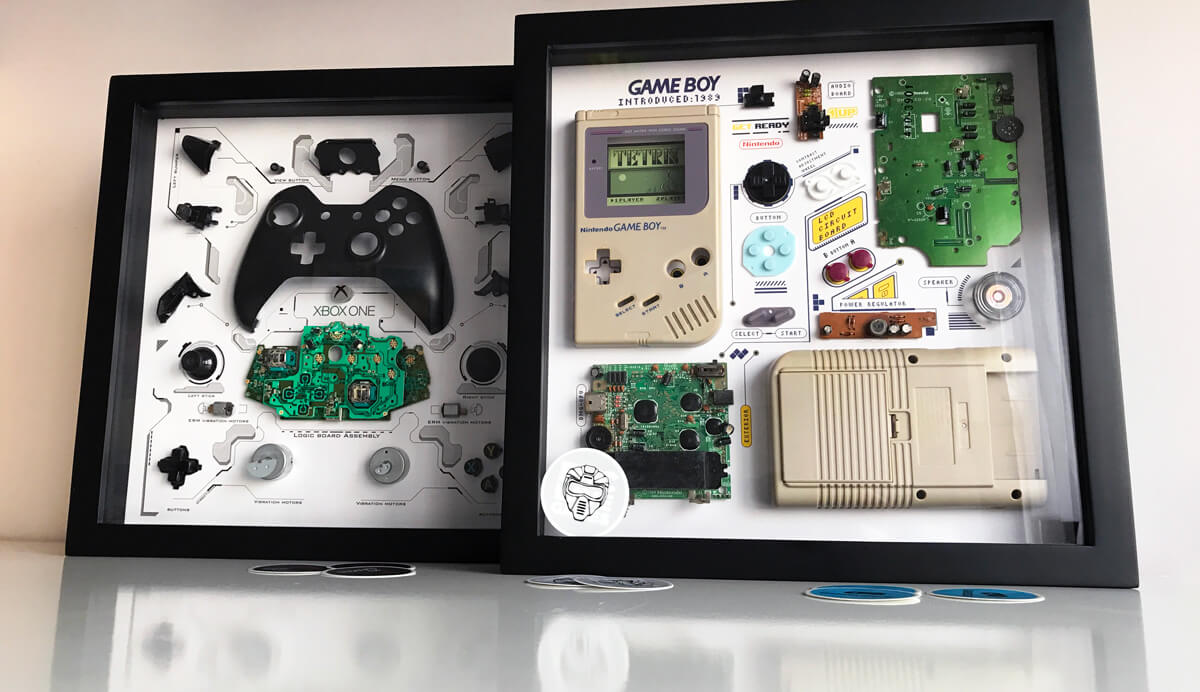 If you don't know, Grid turns old electronic devices into disassembled and framed art you can hang on a wall. You can see all the details of those devices, nicely organized and labeled, and it looks amazing.
The company is known for their collection of iPhones, but there are many gaming devices available as well. If you're desperate enough, you can even send your own hardware to have it framed, but it'll cost you extra.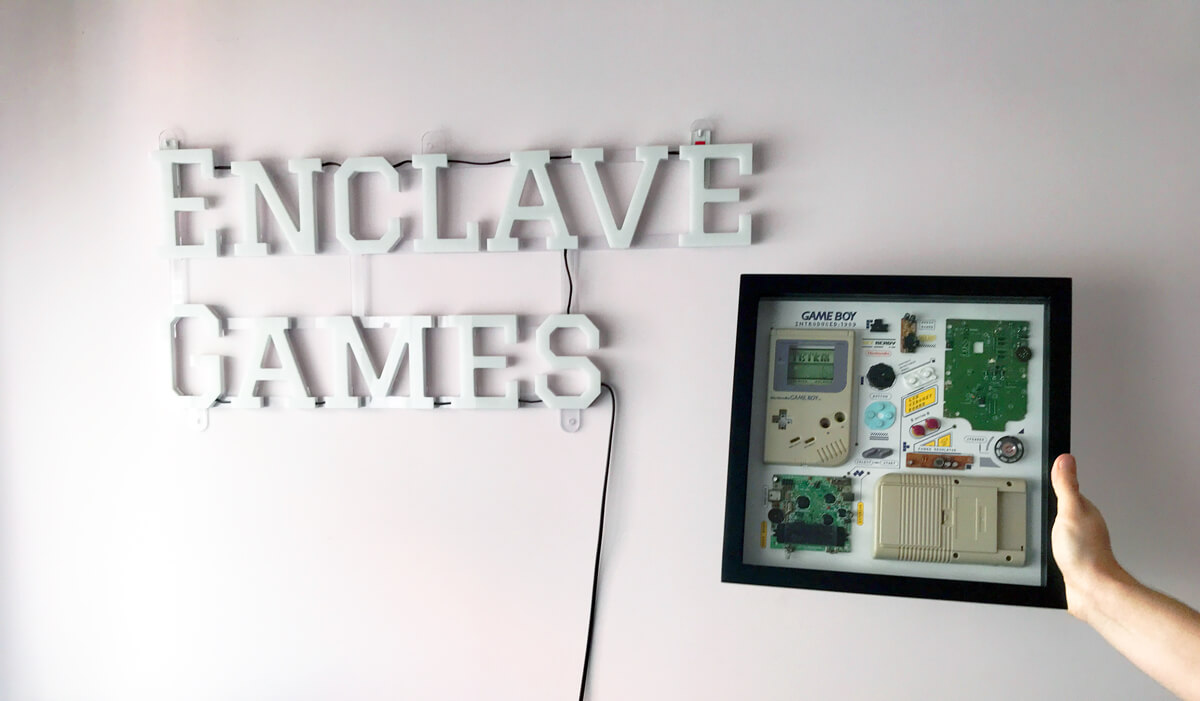 I was able to pick my frames, and so I went with the timeless classic - a Game Boy. I didn't have any handheld console as a child (if you don't count those cheap Tetris rip offs), so there was no sentiment involved, but it just looks cool.
To pick something different as the second frame I decided to go for XBox One controller, since at some point I did have an XBox 360 console as an adult.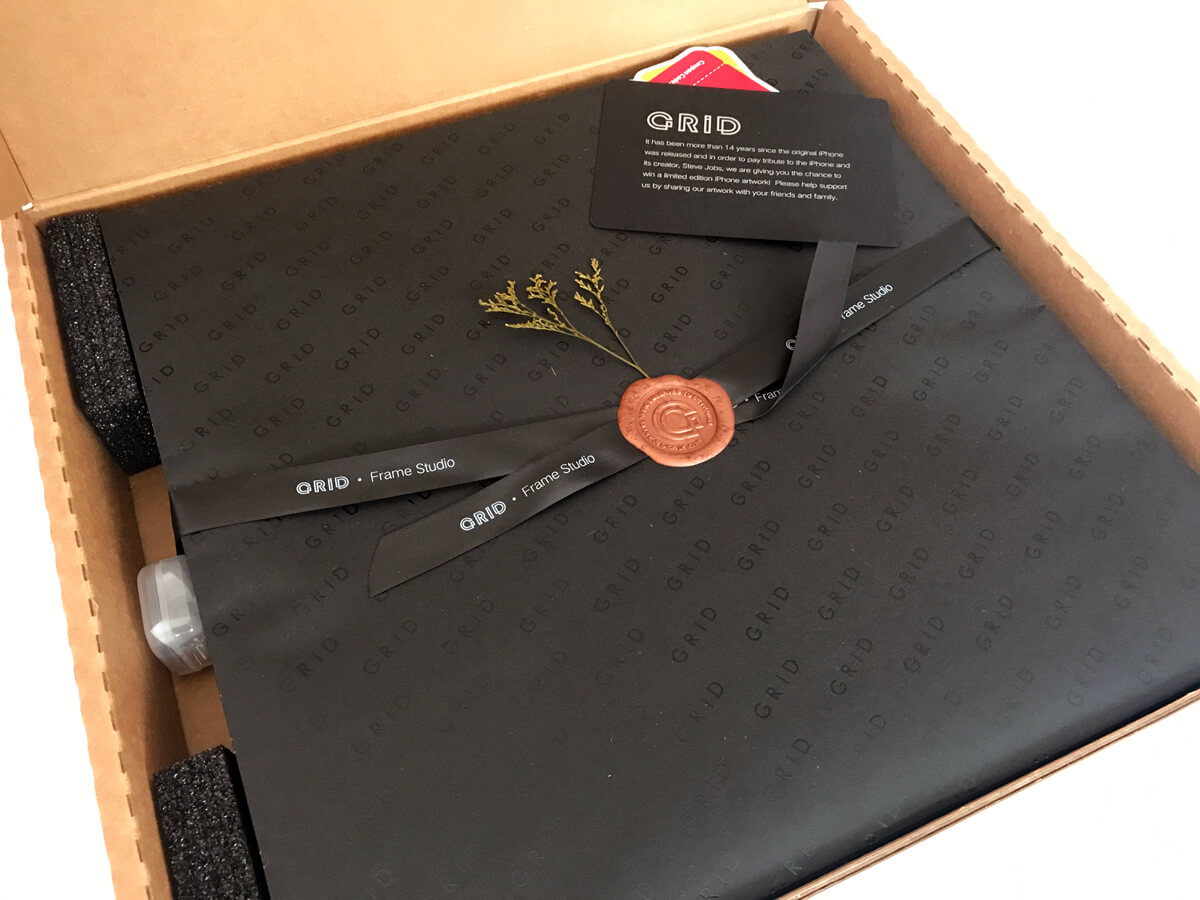 When the shipment arrived I was immediately impressed by how it was packed - in a solid box, with added plastic corners, and foam inside. I was worried the frame is gentle enough it might easily be damaged, but was perfectly safe.
Plus the black paper, black ribbon with a dried plant and a seal made it look exclusive - it reminded me the swag boxes from GitHub.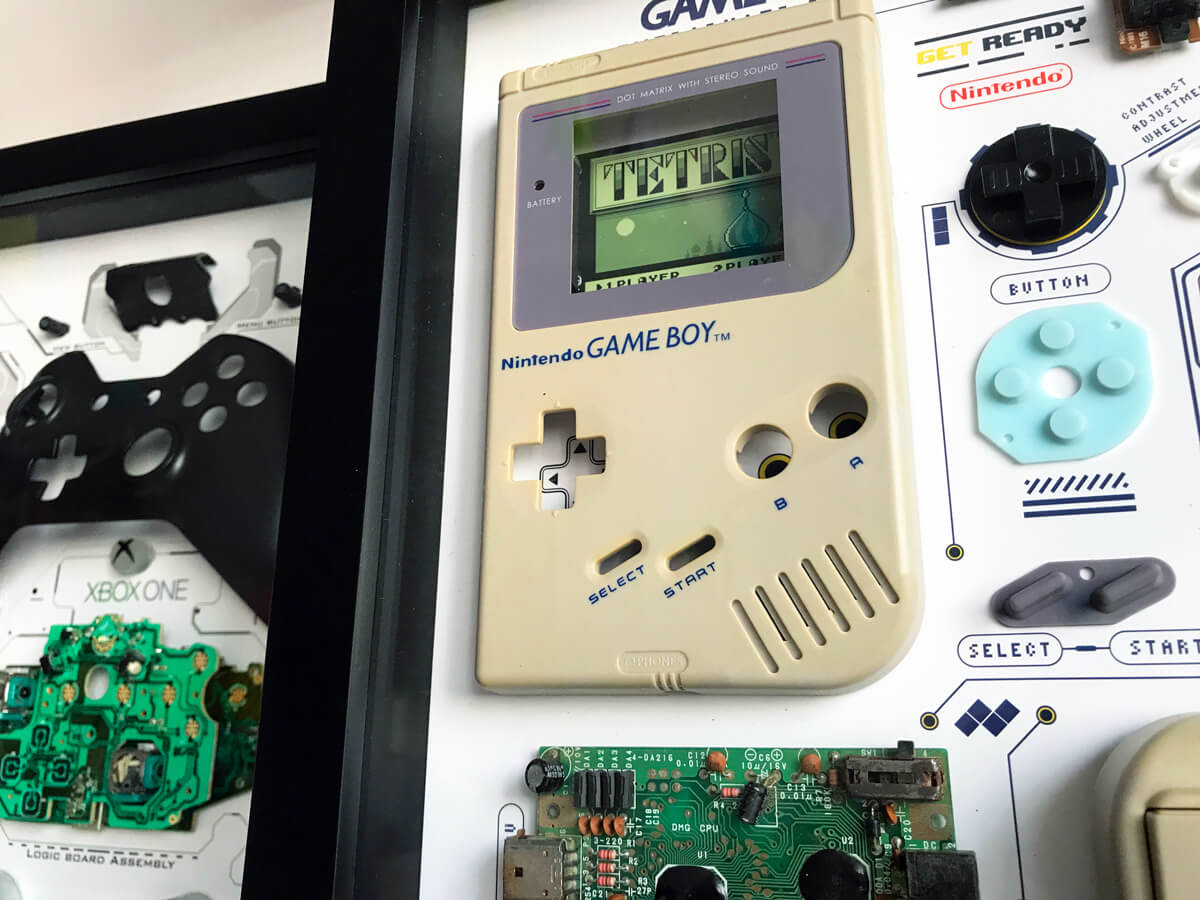 Both frames are now sitting on my work desk, looking great, making the office space even more geeky than it was before, and will soon end up on the wall next to it. If you think you might want one (or two) for yourself, then you should definitely go for it!