The very first Grant for the Web program community call was happening last week, on Thursday June 24th, and I was lucky enough to be presenting about our very own project that we completed recently.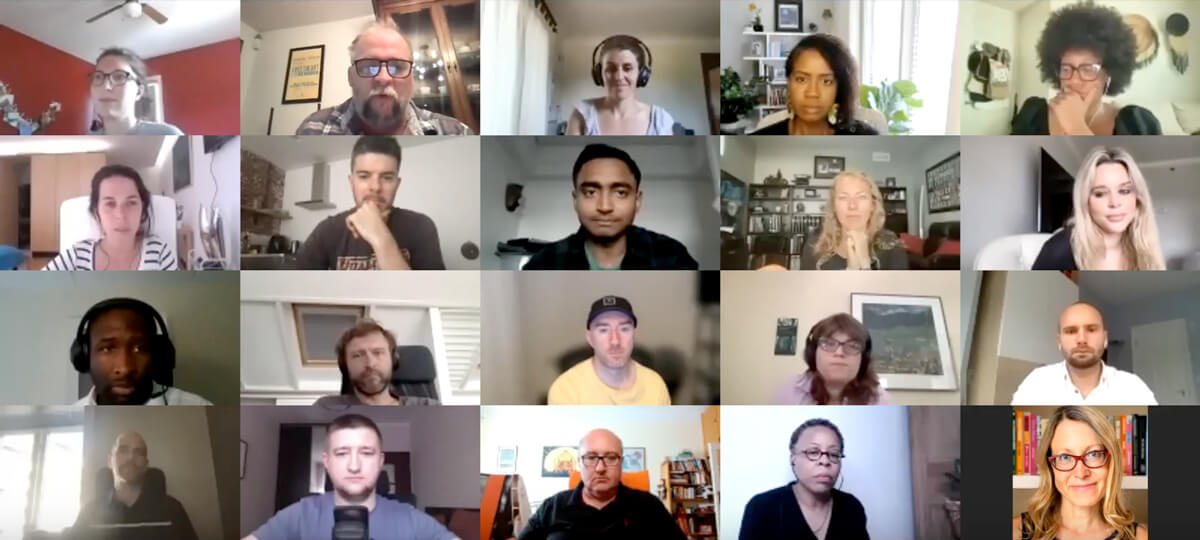 This is the beginning of the Community Next approach - connecting grantees with each other and turning a buch of random people into a living community. That include community calls, demo parties, skill shares, and more. The first event focused on introducing the upcoming events, and presenting some of the projects.
The 5x5 Project Share-Outs are about having 5 slides and 5 minutes total (so 1 minute per slide) for presenting about a specific topic. The first one was Cecilia Krum from Permanent talking about the Storage to the People project.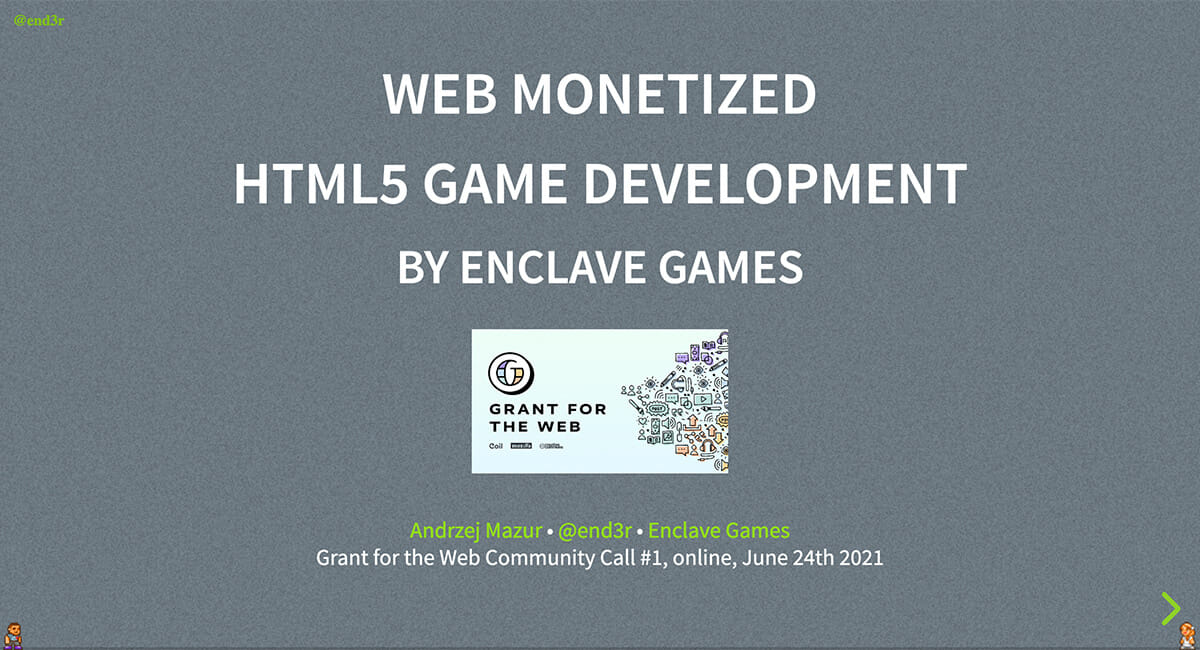 I was talking right after, and went through the whole story of how our project Web Monetized HTML5 Game Development started, what we finally built, and some lessons learned from the process, since there were many new grantees during the call.
Third talk had to be skipped, but we had extra few minutes to do the round of quick updates from other participants, and close the call on time. Check the meeting notes and the recording for more details of what we talked about, and make sure to follow Grant for the Web if you're interested in the next events.