After going through the Grant for the Web blog posts a few times looking for details of a few grantees I realized I'm missing a list of all the creators awarded with a grant in one place, and since I couldn't find anything, I decided… to do one myself.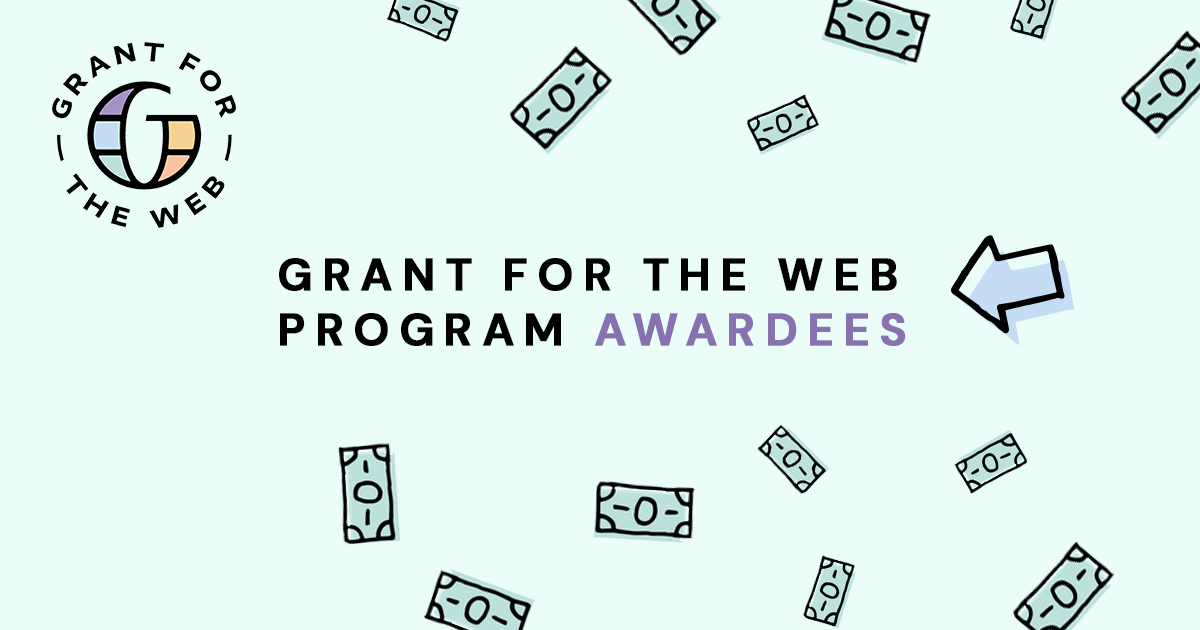 By visiting end3r.github.io/GrantForTheWeb-Awardees/ you'll find basic info like the date when the content creator was announced (along with the link to the announcement itself), name, type (awardee or ambassador), short description, and action items - what the creator will be working on as part of the grant. All that information is taken from the announcement posts on the Grant For The Web blog.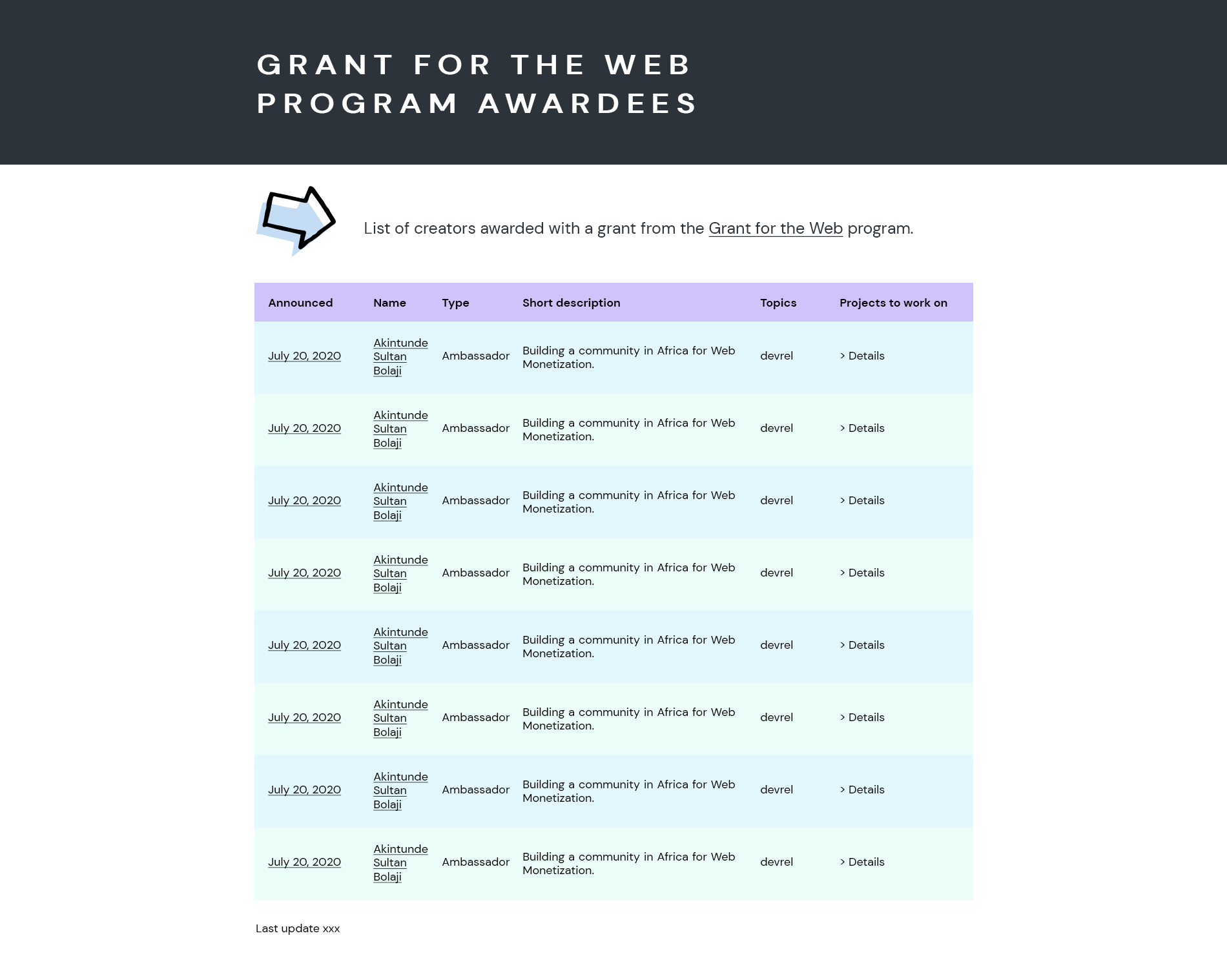 I've decided to host it on GitHub Pages to make it open sourced - anyone can submit their updates or fixes. I've also added my Web Monetization meta tag to see if there's going to be any traffic coming from paying Coil members.
Ps. Please take into account I switched from front-end to gamedev almost a decade ago, and hacked this together from scratch in a few hours. It's tabular data, so it looks ugly on mobile - feel free to send pull requests if you'd like to fix this, thanks!