I've participated in two online events in January: Web 3 Round Table by OP Games about gaming now versus gaming in Web 3, and W3C Web Games workshop about next generation monetization.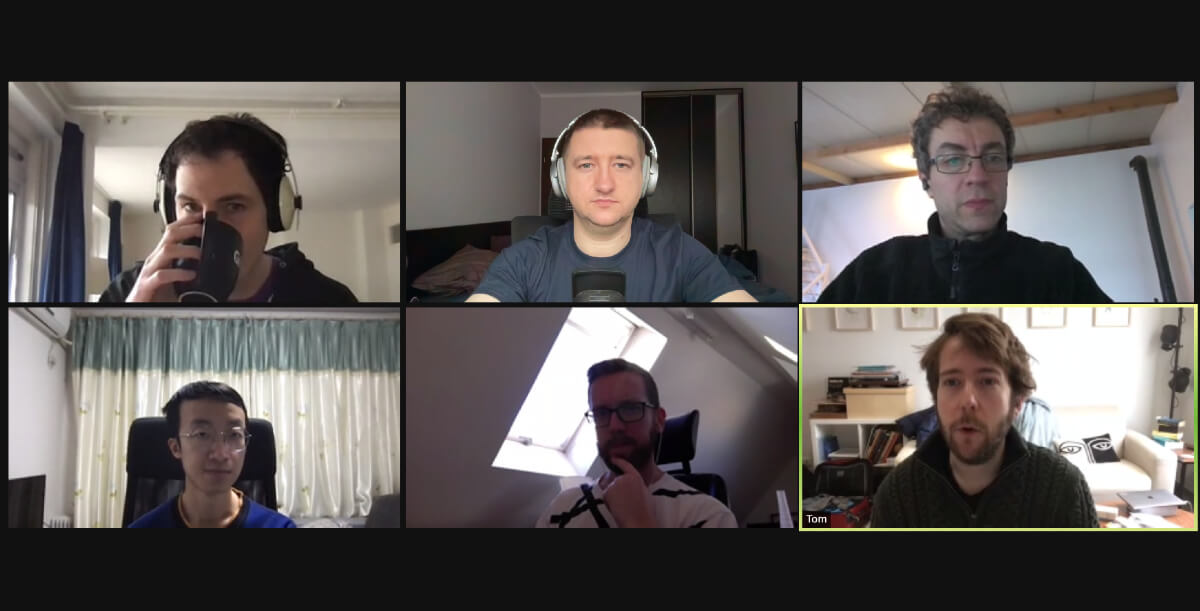 Web 3 Round Table Ep. 1: Gaming Now vs Gaming in Web 3
The first one happened on January 22nd, and was the first installment of the new series. It was held on Twitter Spaces, was organized by OP Games, and revolved around "Gaming now versus gaming in Web 3". The topic was quite similar to "Moving from Web 2 to Web 3 games" at the GamesBeat conference where I was one of the panelists, so I've happily shared my experiences, and ended up being quoted in the follow up blog post along Paul and Chase.

I think it's also the very first time I'm officially mentioned as OP Games advisor, which I'm sure you'll see more in the future. Also, it's cool to know Gamedev.js Survey 2021 results are being used in that blog post, though it's the part where earning money from HTML5 games is quite low - that's where we need to make some improvements as a community.
W3C Web Games Workshop #3: Next Generation Monetisation
The second event was on January 25th - a W3C Games workshop about monetization. That's also close to what I'm doing right now, both through Web Monetization and Decentralized efforts, so I was quite active in the discussions as well.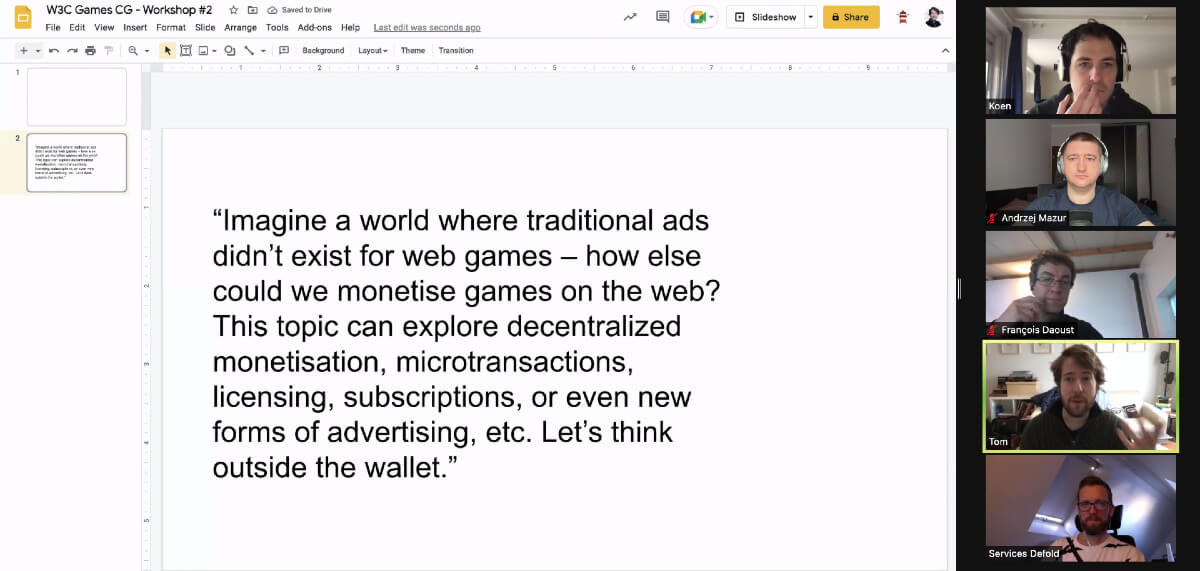 We went through all the options developers currently have, including comparison to native solutions like microtransactions, but also licensing, subscriptions, sponsorships, donations and tipping, and new creative ways they can start earning money on the Web. We've also decided that blockchain/NFTs need their own dedicated workshop session, as there's so much to be discussed just for this one topic alone.