After speaking at the Code Europe conference in 2016 about A-Frame and in 2017 about js13kGames, I decided to visit the Warsaw edition this year that happened June 2nd at the National Stadium as an attendee. Especially since Gamedev.js became the Community Partner of the event.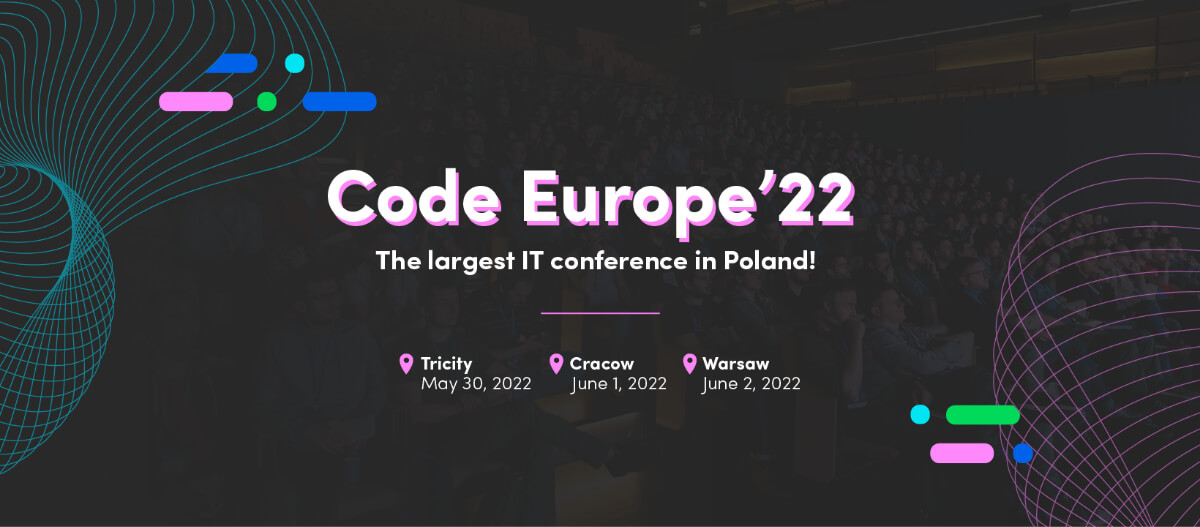 I'm having a break from speaking to focus on our other projects, but this does not prevent me from casually appearing at some of the events as a regular participant.
I've noticed one of the speakers of this year's Code Europe conference was Michelle Mannering who I know from a few open source gamedev projects, including having her as one of the js13kGames experts for a few years now. Since she's from Australia, and that was the very first opportunity to finally meet her in-person, I decided I couldn't miss this. And I got her a big #js13k goodie bag!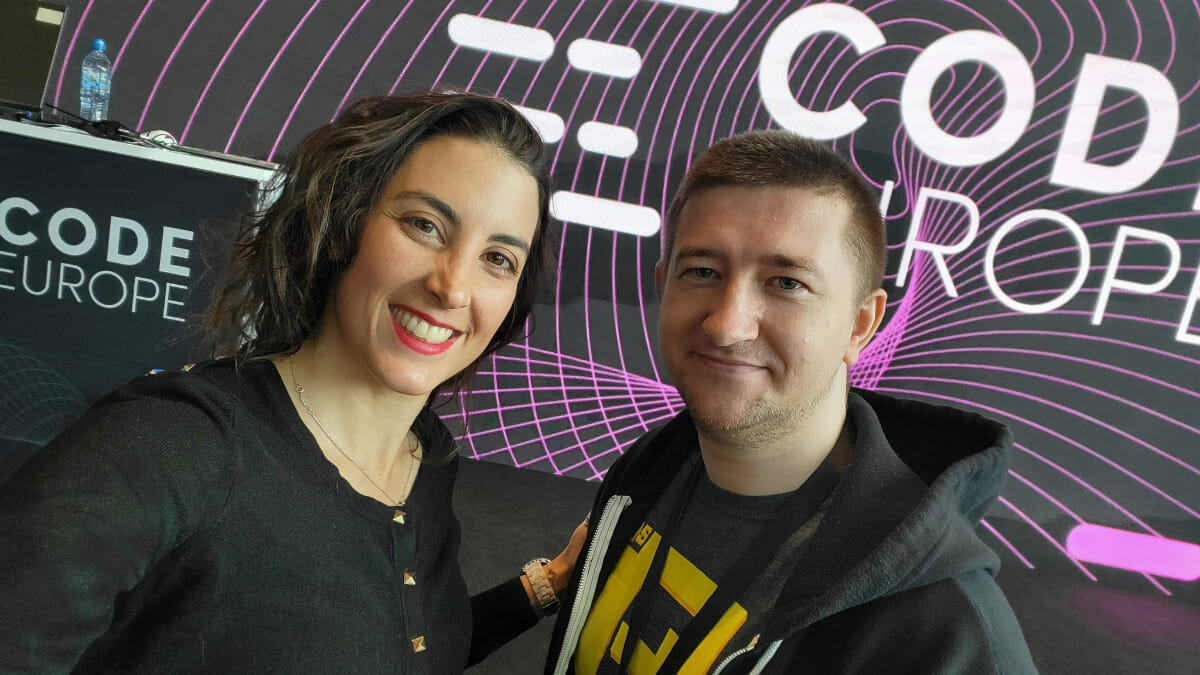 The conference venue, which was the National Stadium interior, revolved around a huge corridor spanning across the building and housing sponsor booths. Those offered various swag, and among the regular items you could even find small succulent plants!
Fun fact: we had a family trip to the exact same place a week earlier, when the venue was hosting a Carnivorous Plants Festival, with the whole section about succulents as well - we bought a few small ones and took them home.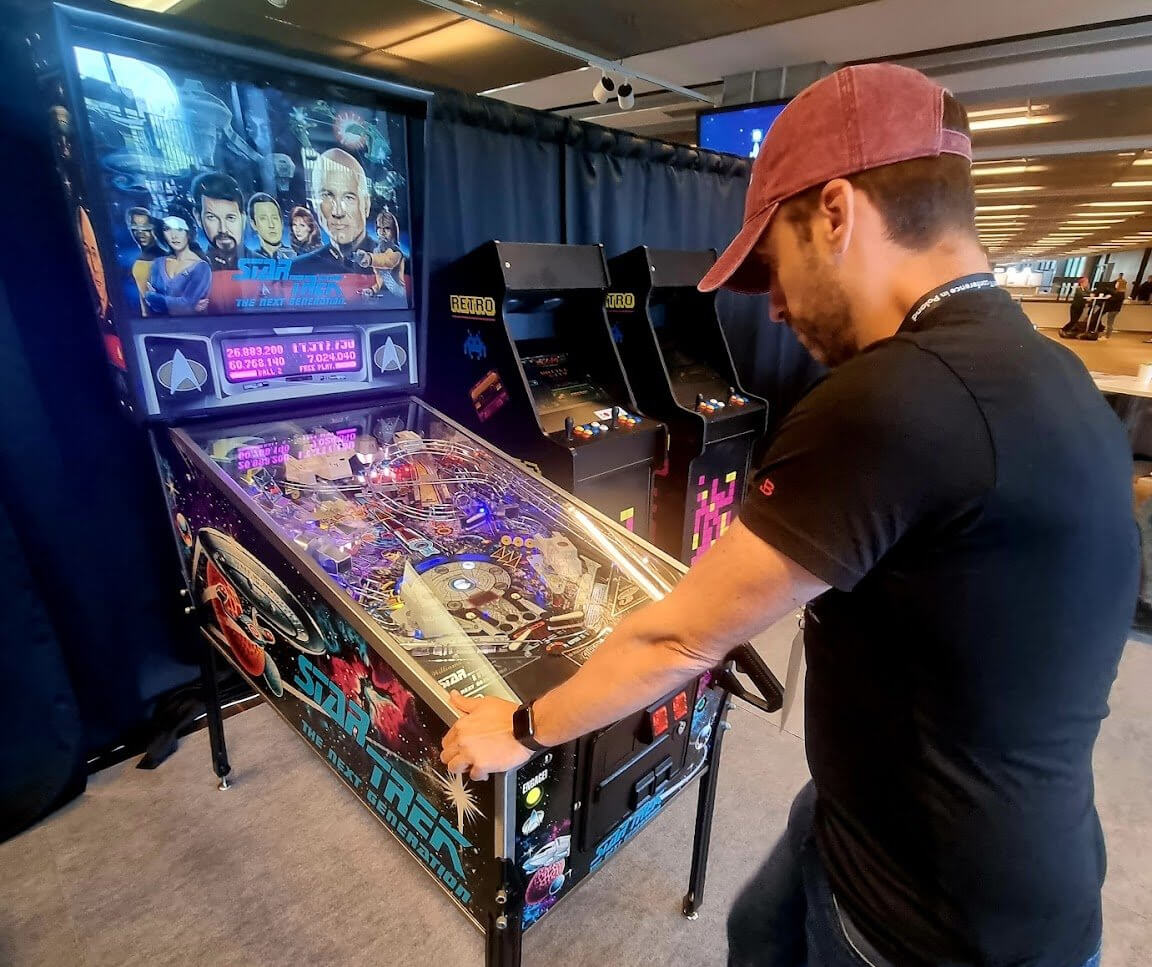 In the middle of the corridor there was a spot with old computers. I did bring back nostalgia - I've played Quake 3 Arena. At the end of that same corridor was the place with pinball machines, where I spent a significant amount of the time as well, mostly during lunch break.
Attendees got coupons to be used in one of the food trucks parked just outside, and out of the available options I went for a burger, which was surprisingly very good. After munching the meat sandwich I quickly went inside to play more games.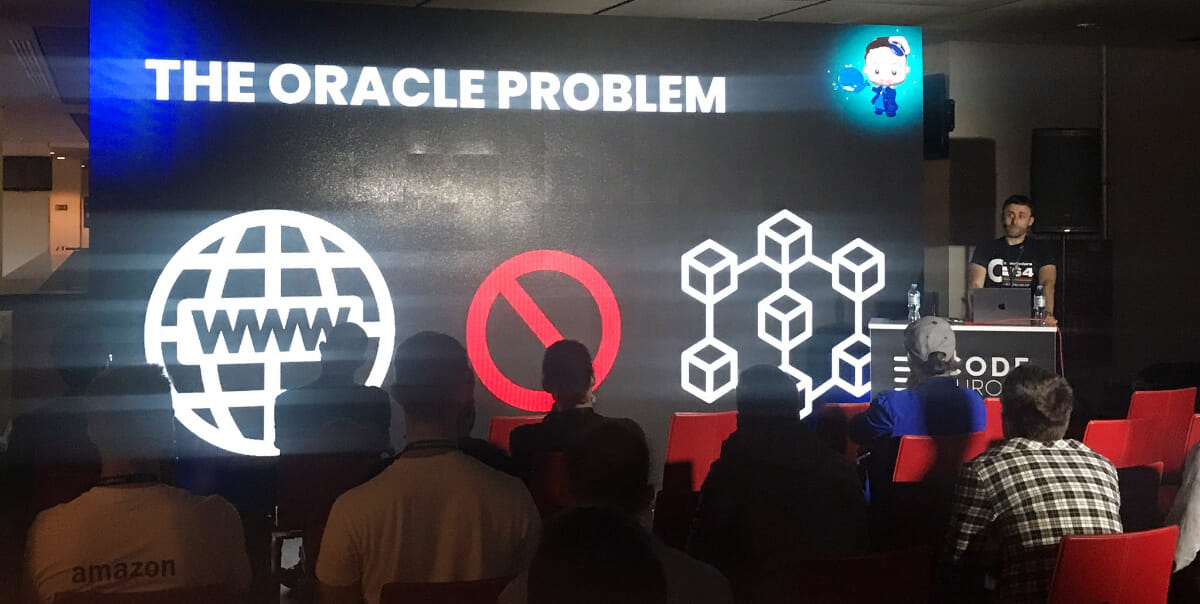 The conference had multiple tracks with many rooms on two floors - I've attended a few interesting talks during the day. Beside Michelle Mannering's presentation (about working effectively across various teams), I had a chat with Chris Heilmann (who was giving a talk about merging browser tooling with code editors) after his talk, and met Francesco Ciulla (showing an intro to Solidity).
Unfortunately, I've missed Piotr Dul's talk (about solving chess puzzles through machine learning algorithms) since it happened the same time as Michelle's, but we had a few minutes to chat between presentations. Some other talks were also interesting, including the one from Robby Schwertner about Blockchain and NFTs.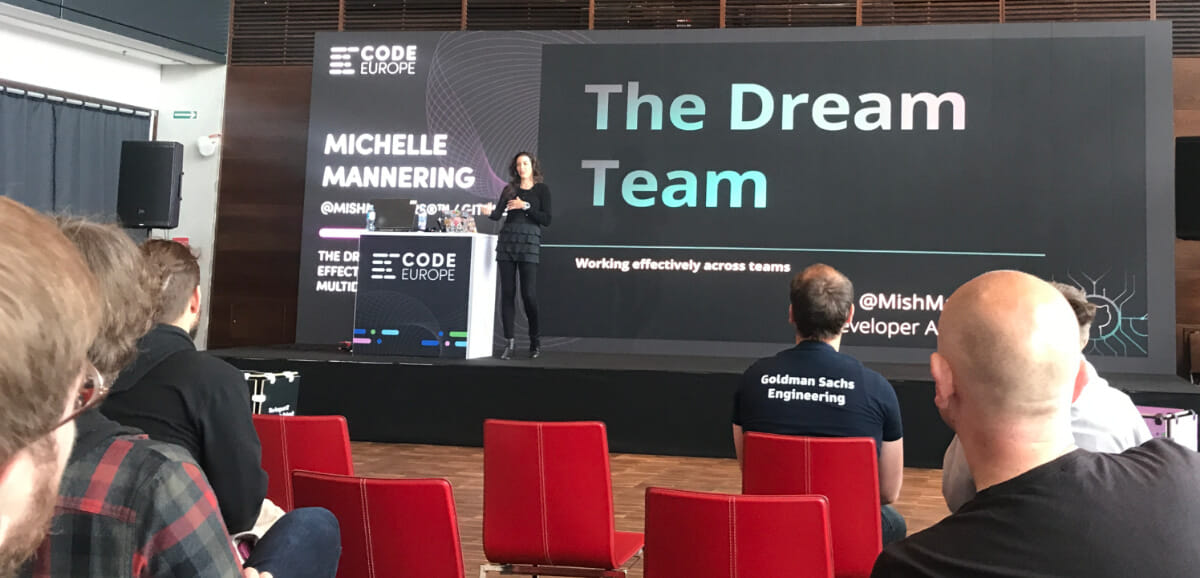 Overall I'm happy I've attended the Code Europe conference in Warsaw - met with Michelle and others, listened to a few good talks, had good lunch, and played a bunch of games. Maybe next year I'll return as a speaker as well?