Something I've been mentioning for the past few months is finally on: you can submit your Web Monetization project ideas to the first Grant for the Web Call for Proposals.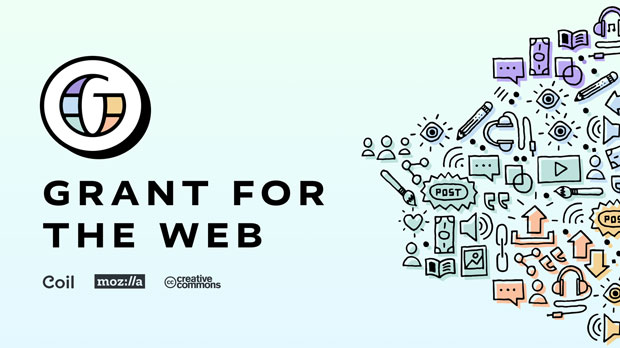 It was announced on April 30th, and you can read all the details on the Grant for the Web blog or Mozilla blog. If you want to build tools, plugins, templates, or expand on creating, distributing, or discovering new Web Monetizaed content, then you should definitely give this a chance.
The grants cover 6 months of your time on the project, and the amounts span between 5k and 100k USD. The whole program will run for 5 years and give away 100m USD total. Yup, that's in millions.
I'm gonna share more details about our project in the next weeks when it will be officially accepted, but you know me - it'll be all about building new games, writing tutorials, organizing competitions, and such.
Read the Apply page, and if you have any questions feel free to visit Grant for the Web forums. If it's something about Web games, then I'm more than happy to help - just let me know!