Two weeks from now, 27-28 June 2019 at the Microsoft campus in Redmond, W3C will host a workshop about Web games. I'm lucky enough to be able to attend thanks to being part of the Mozilla Tech Speakers initiative.

I'll try to represent indie game developers among browser vendors, hardware makers, and API creators, and to do that I need to hear YOU first. That's why I've created a short, one-question survey, to get exactly that - YOUR thoughts and concerns on the topic.
What are your, as a developer, struggles and needs? What problems are you facing that technology can solve? What are your thoughts and ideas on how to solve them?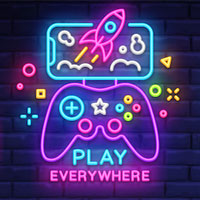 I'll present this in the morning session on the first day to set the context of discussions for the entire event, so if you feel you want to be heard, just let me know, and I'll make sure your message is delivered.
I plan on following all the sessions and will write a post event report to document as much as possible, keep an eye out on this space.