Today's blog post is less serious than the usual ones - it's going to be about our new employee. It took me a few months to finalize this transfer, but I'm happy to announce the Enclave Games crew got bigger: we have Barbie on our side.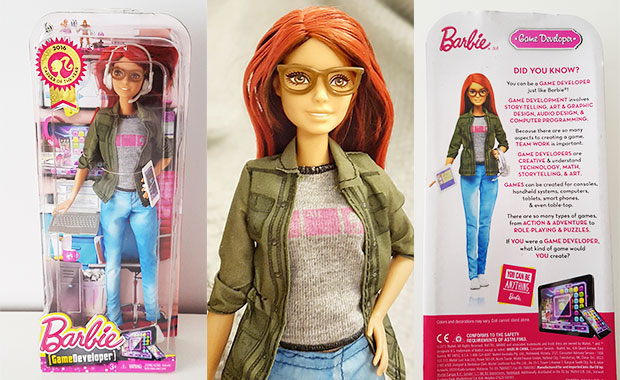 It started a few months ago when I arrived to United States for Mozilla's bi-yearly gathering, the All Hands - this time in Austin. I left my wife with our little baby daughter behind, but was suppose to bring something back in return. Since my wife had a Barbie doll which my daughter liked a lot and started playing with, and I remembered there was a Barbie Game Developer doll some time ago, I decided to get it - for both of my girls.
Little did I know the Game Developer doll was Career of the Year 2016, while I was there December 2017. It seemed they are all over the place though, but I learned way too late about one small fact - the product code for Game Developer was exactly the same as for all the other career ones, like Doctor, Teacher or Farmer.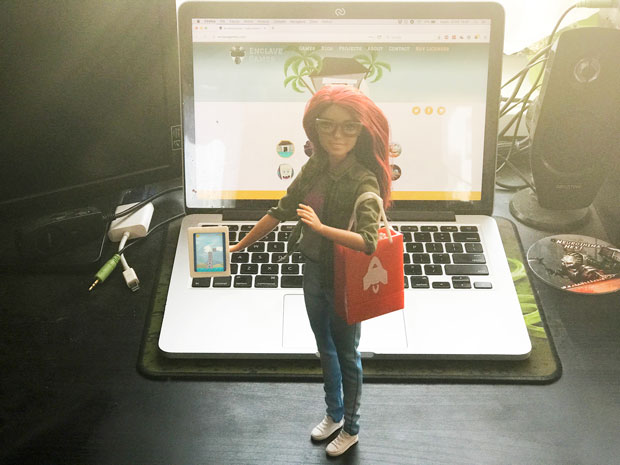 Not knowing about this, we (me and Michael) were driving from one mall to another looking for the Game Developer doll, because it clearly said THEY ARE THERE. After checking five, or maybe ten different places we learned the brutal truth: you could find two Doctors, three Farmers, but NOT A SINGLE GAME DEVELOPER.
If I knew it will end this way, I would order one from Amazon, ship it to someone within US, and pick it up myself when arriving to Austin. But the shop info said they are in half of Austin's malls, so why bother?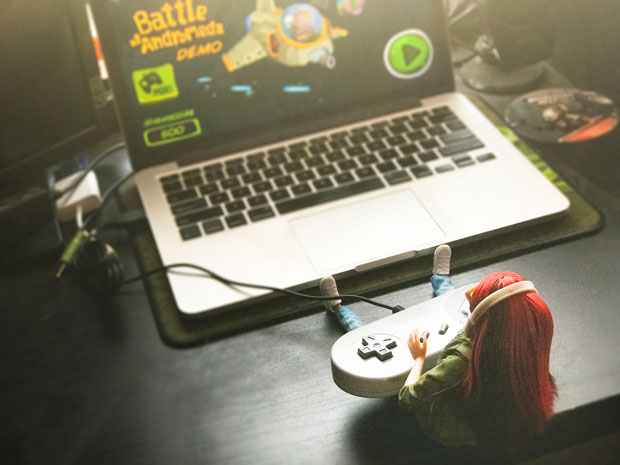 I'm really, truly sorry I asked Michael for this, and I have absolutely no idea how I will repay him for spending countless hours driving like mad men asking for a specific doll, which was suppose to be there, but wasn't. The last day, when I was already on my way to the airport, he was still checking local shops for that Barbie. I'm sorry, dude.
Anyway, there's a separate story of the doll traveling from USA to Poland way longer than it should be and arriving to Warsaw, then spending an extra month or two in customs, with so many taxes, fees, extra taxes and extra fees, that the final price was many times higher than the doll itself (thank you, Poland). But it was a point of honor for me to get her, and she's finally with us.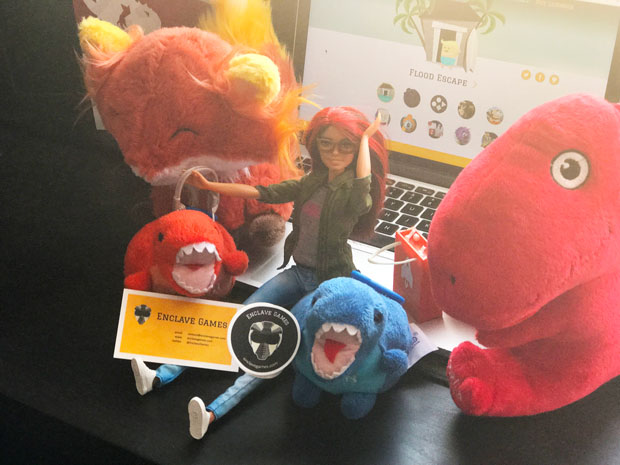 My wife Ewa likes the gamedev Barbie a lot and insist it's her doll, while our daughter Kasia totally ignores this obvious fact and plays with her quite regularly. I'm not going to pick any side, so let's assume she's part of the Enclave Games team now and just stick to that.