After having the Mozilla Developer Roadshow in May, the Gamedev.js meetups returned to the regular place, Crux. During the sixth meetup happening in June we had something brand new - Gamedev.js Showcase, a way to show your games to the rest of the community.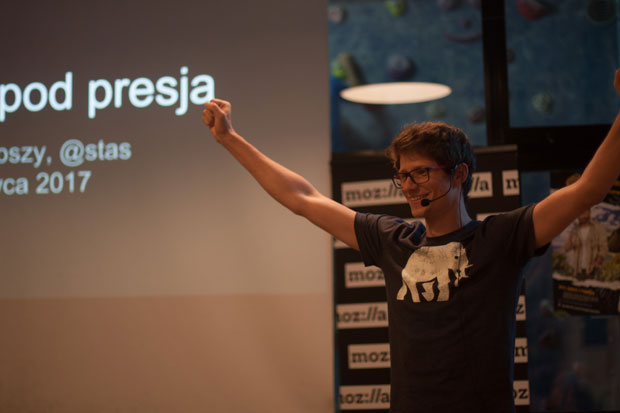 The event started as usual, although some people had trouble reaching us on time - just before the meetup the metro was not working properly for a short period of time, and we had a heavy rain too. Other than that, it went smooth as usual.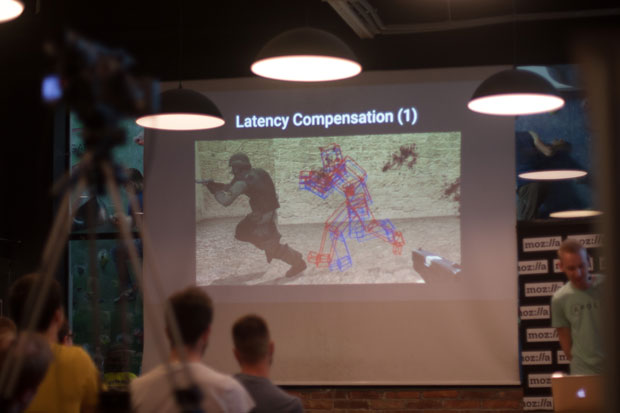 There were three regular talks: Łukasz Jagodziński talked about building multiplayer games with Phaser and Meteor, Tomasz Kolinko explained how a game can help with mental problems, and Staś Małolepszy showed how you can get creative when working on the ideas for a game jam's theme.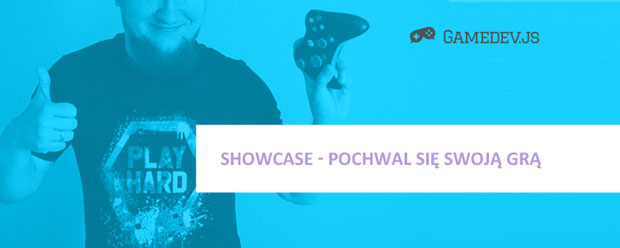 When the regular presentations ended, we experimented a bit and had our very first Showcase, where people had 3 minutes to quickly show off what they are working on, or an already finished and released game. We had six different projects: Nostradamus, Shape Ronin, True or False, Spider Disco, Quantum Game and Blow the Frog, with the last one being exclusive to the people at the meetup, so it's off the recording.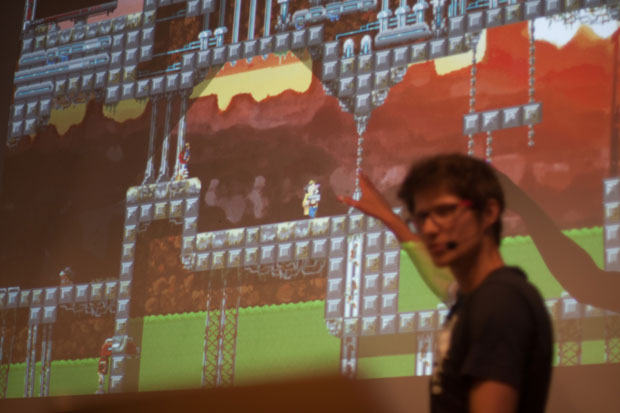 After that, people talked with the creators directly about their games, and development in general. It was great to see so many people involved in the discussions even after the official part of the meetup ended.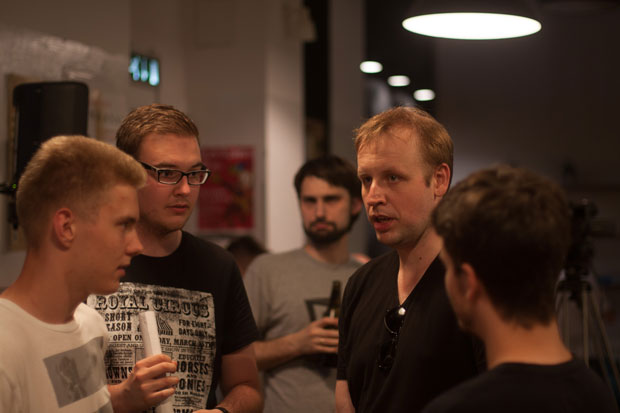 The videos (in Polish) can be watched on our YouTube channel, and there's also a photo gallery on our Facebook page. As usual, our thank you goes to the sponsors: Mozilla, Codility and 10Clouds, and a very special thank you to Tomasz Kolinko - he's looking for developers to join his team, so be sure to get in touch if you're interested.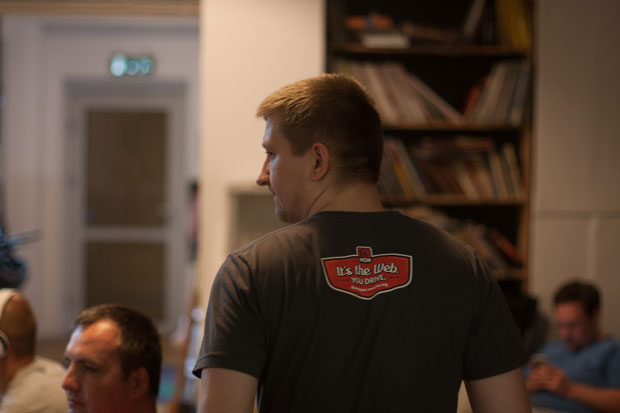 We're going to skip the regular meetups over the summer holidays and will be back in September, but keep your eyes on our social profiles as we're gonna announce something special in the next few days!