Instead of our usual Gamedev.js Warsaw #5 meetup this time we had a special one - Mozilla Developer Roadshow with Gamedev.js organized together with Mozilla and the Front-Trends conference and held in English (instead of Polish).

The meetup was happening on May 23rd in Warsaw, Poland as a pre conference warm-up. We had a new venue: Medyk Club - close to the old one, near the city centre. It was very spacious, way bigger than our usual Crux - there was plenty of room for the extra people.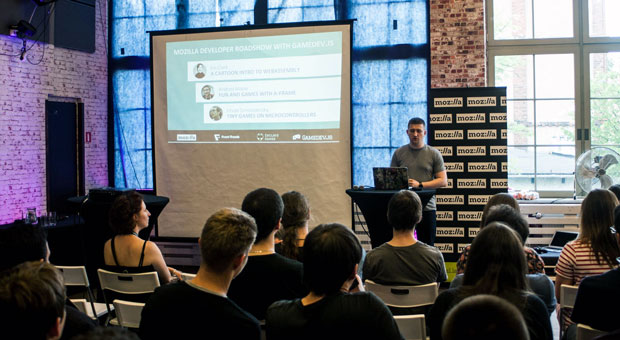 Right after the meetup, the Front-Trends conference organizers were hosting a mixer party at the exact same venue, open to everyone. The food was very tasty, and prepared before the event started, so we didn't have to worry about that.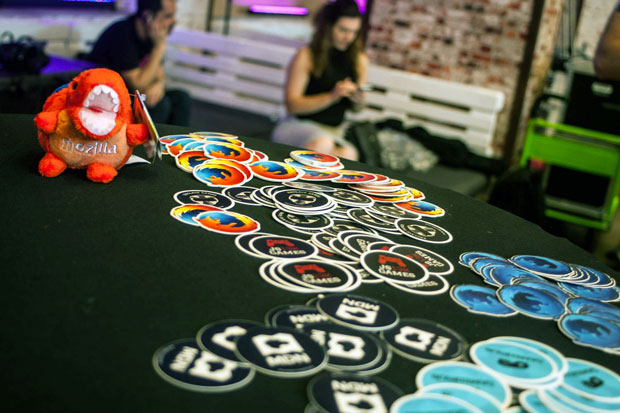 Mozilla Developer Roadshows are meetups co-organized by Mozilla's Sandra Persing and local communities around the world - they are all about Mozilla-related technologies and the future of the Web.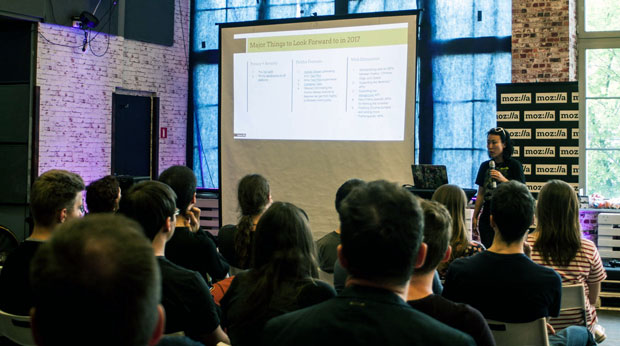 Sandra opened our meetup with a short talk introducing the Roadshows. She flew directly from San Francisco to meet the local tech community in Warsaw - I'm really happy we were able to host her. If I'm not mistaken it was her first time in the city, and the next day she was already traveling to another Roadshow event in Athens.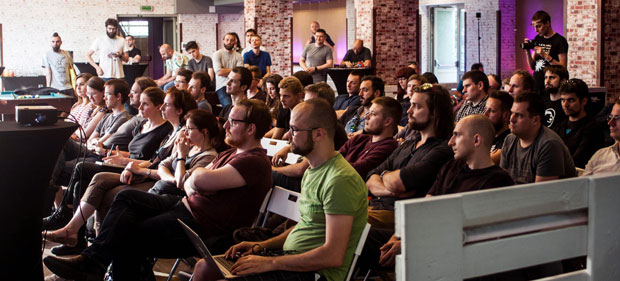 We had three talks scheduled that day: Lin Clark explained why WebAssembly is fast, using cartoons.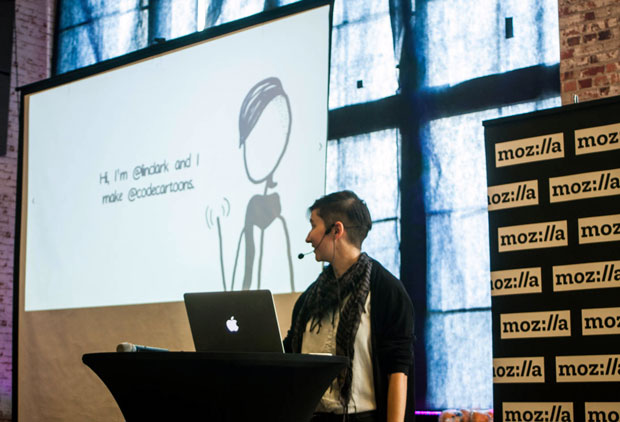 I was talking about building apps and games using WebVR with A-Frame.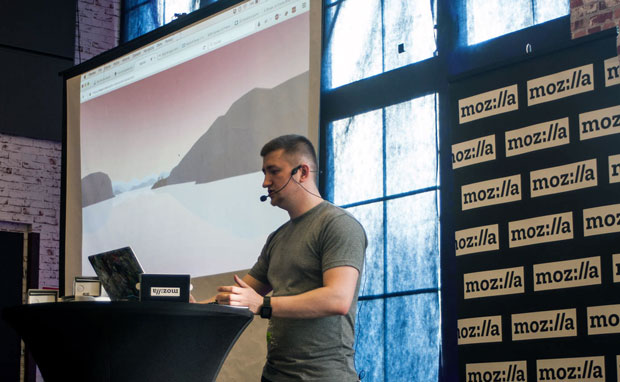 Flaki showed his tiny JavaScript games on microcontrollers.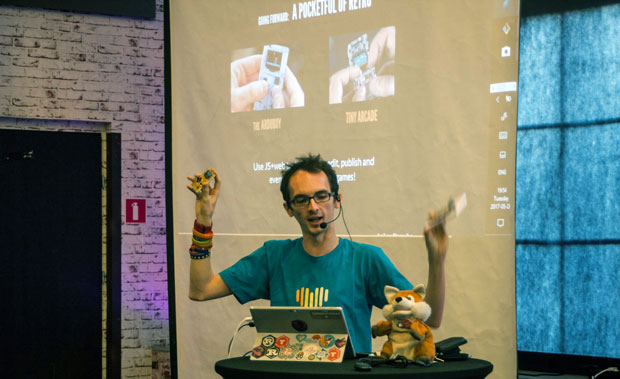 Check the photo gallery from the meetup, and see the full video playlist of the talks.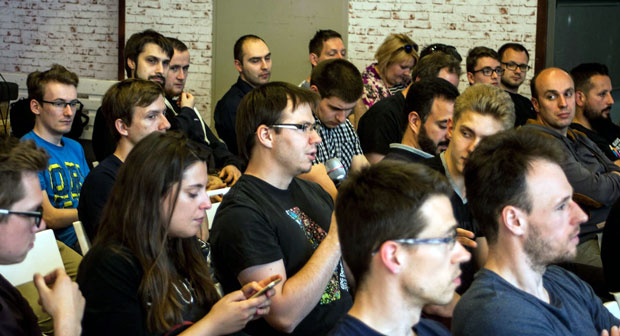 When I started Gamedev.js meetups, I decided I will skip speaking and focus on organizing instead. It went according to plan for a few months, but the Roadshow was suppose to be a special case - we were in need of a solid gamedev topic related to Mozilla tools and technologies, and my talk about A-Frame was a perfect fit, so I went with it.
Overall it went better than expected, but I don't want to repeat both organizing and speaking at the same event in the future - it's a lot to handle and I was really exhausted after the meetup ended.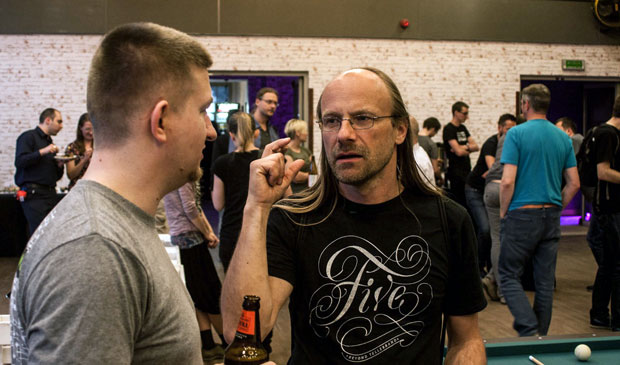 It was partially also because of the stress - I wasn't sure what to expect from this particular cooperation. We had some slight misunderstanding with the conference organizers on who should be responsible for the promotion, how many people should we prepare for, who should cover technical setup etc. Fortunately enough everything went smooth - we had around 70 people, which is more than I hoped for.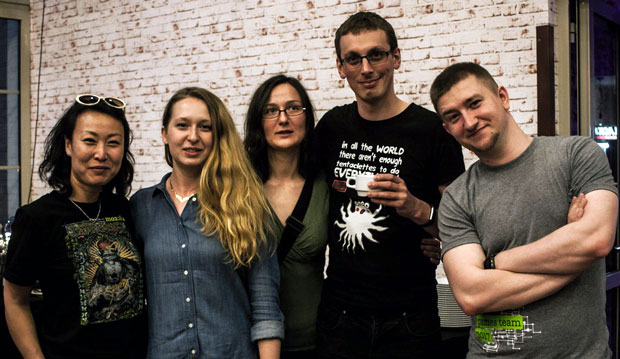 After all I'm really happy we organized it, and I hope the attendees were enjoying their time too. The next, regular meetup is already scheduled for June 20th, and we're gonna meet at the usual place, the Crux - see you there!