Just like a year ago, I visited Poznań to give a gamedev talk. This time, instead of Firefox OS, I presented about WebVR.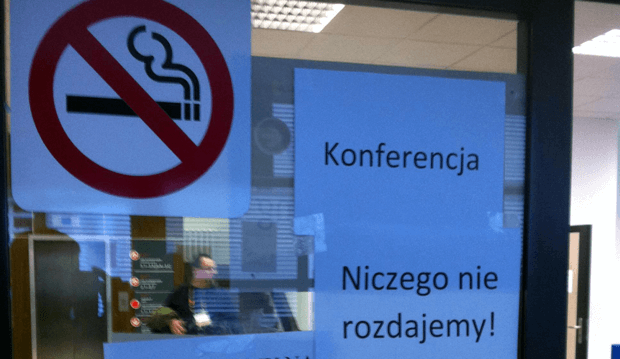 Poznań Game Arena
Poznań Game Arenea is a huge event happening at the Poznań International Fair with thousands of people visiting countless halls full of games, hardware, cosplayers and everything else a gamer could imagine. It's the biggest event in this part of Europe. As part of it, the Game Industry Conference took place in one of the event buildings.
The fun fact is there was a Neuroshima Hex tournament happening at the same event on Saturday which I announced on the game's website. I wasn't able to attend it though because my talk was around that time.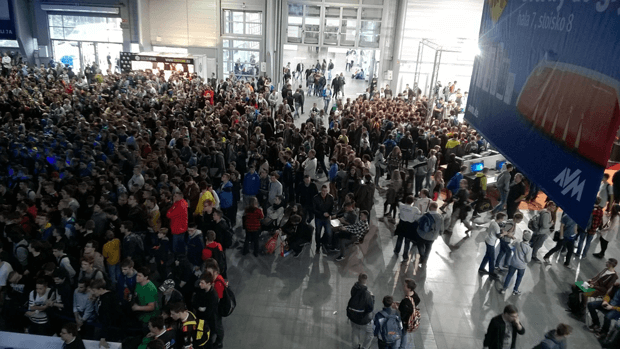 Indie booths
There was a huge hall full of booths with indie games, with Sos having the best place out there as usual. You could skip the big companies showing AAA products and talk directly to the devs and learn about their small independent studios.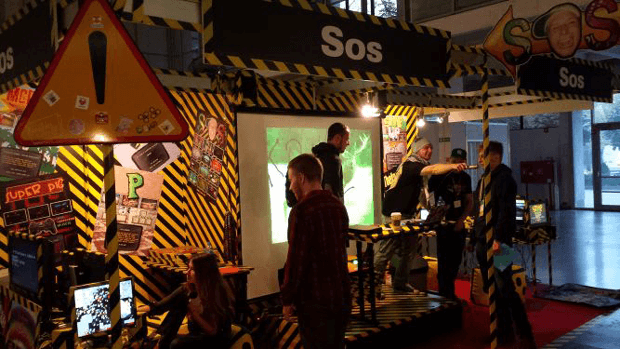 Game Industry Conference
Game Industry Conference is also a huge event, but as the name says it's a conference - focused on game development. There was around 100 speakers sharing their knowledge about various topics and technologies. The full three floor building was filled for three days with talks from the experts and passionate developers.
Pitch and match
It was an idea to connect developers, publishers and startups with each other and it ended up quite well. I wasn't interested in it at the beginning, but after receiving a few invites I spent time talking and made one interesting connection.
onGameStart
This year the onGameStart conference - the first and the best HTML5-focused conference in the world - hasn't happened in Warsaw, so the idea was to organize it as part of the Game Industry Conference, and it ended up quite poor - looking like an orphan child everybody has forgotten about. I suppose it was because there was almost no promotion at all, even the official conference website was abandoned. Unfortunately I couldn't help much with the organizational part because I was quite busy with all the other tasks I had. There was only a few talks about HTML5 games and the people's interest in that was almost nonexistent.
My WebVR talk and failed demoing
I gave a talk about WebVR and HTML5 games, and had the same average of almost-empty room. That was strange because a year earlier my (smallest, but still) lecture room was more than full when I was talking about Firefox OS and HTML5 games. This time the interest was little to none, which was sad, because the overall, global interest in the topic is still rising.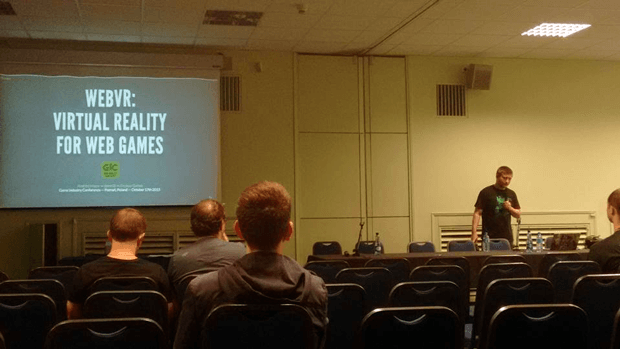 I was also sad about not being able to present the WebVR demos on a Mozilla laptop I took for this event specifically because "there were sponsor's booths around", so I couldn't count on a quiet space to show people some cool web technology. You could feel everybody was interested mostly in Unity and the stands were more or less commercial. It was the opposite of meet.js Warsaw where people were interested in seeing WebVR in action, but I didn't have all the setup yet. I just have to admit and get used to the fact that it's not the usual front-end event like BrazilJS or JSConfEU and the audience is totally different.
Parties
There was two parties during the weekend - the first one on Friday night for the Game Industry Conference attendees and the second one on Saturday night for the organizers, indie devs and speakers. The first one was really great - I talked with a lot of dev friends who I can't see too often. There was a lot of discussion about various topics more or less about gamedev in general.
Summary
Overall it was cool to meet and talk with fellow devs. Too bad the interest in HTML5 games during such event was low, but I hope it will change in the future.