I had the chance to go for my first work week with Mozilla - I was invited by the Developer Relations team (Technical Evangelism in particular) and spent a week from June 22nd till 27th in Whistler, Canada. It was a huge event with all the Mozilla employees and a bunch of lucky volunteers.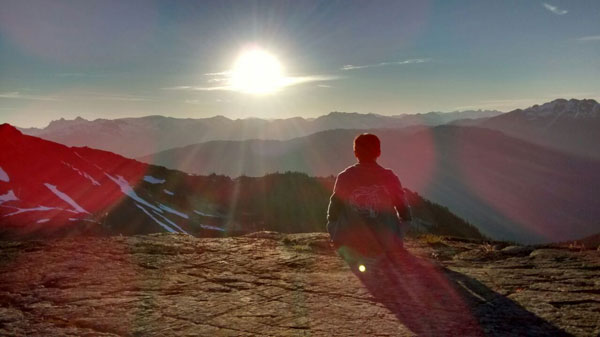 Location
We spent a whole week in the beautiful Whistler village in Canada. The view is incredible - the mountains rise from the sea level and are very steep. We were located in hotels near the main conference centre, so it was quick and easy to go between them.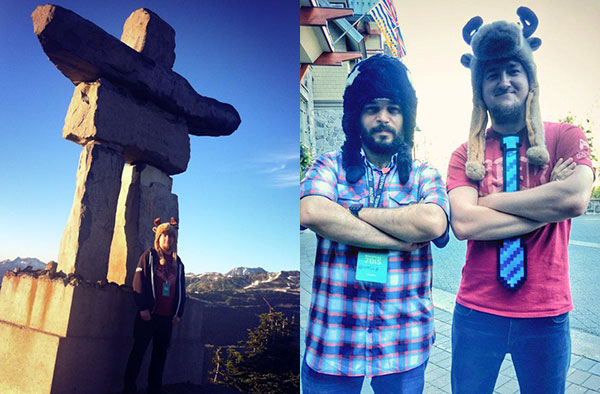 All hands
On Tuesday and Thursday there were the All Hands conference-like events. During both mornings we were listening to a lot of teams talking about their experiences and plans for the near future, it was cool to see both Games and VR teams on the stage too. It's worth noting that Mark Surman was, at some point, standing there with the working chainsaw in his hands, so you can imagine it was pretty crazy.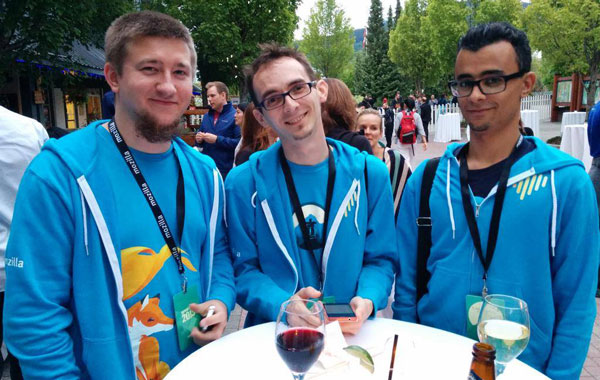 Team meetings
The main focus of the whole event was on meeting in person with the team that invited me and all the other teams I was interested in. I spent most of my wime with DevRel talking about various Tech Evangelism activities. I also attended a few meetings with MDN, Games and VR teams and talked with a whole lot of people. After all everybody was there, so it was a perfect opportunity to talk about various topics and get instant feedback.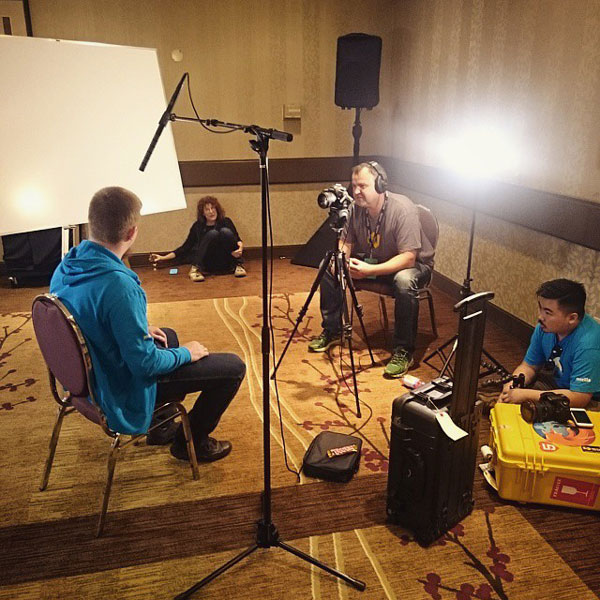 Video shoot
The Tech Speakers program had w few representatives in Whistler, so we recorded some videos about us, the program and evangelism in general. Thanks to Rainer it should be awesome, because he was the guy who worked on my video from Mobile World Congress 2014.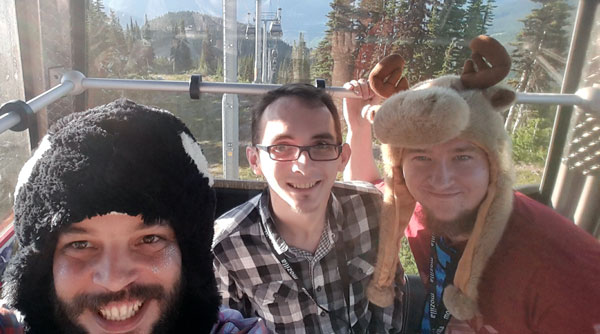 Party
Friday was the last working day and in the evening we started to party. It wasn't your usual party place, but the top of the Whistler mountain. It was awesome to see the sunset from up there, drink, eat and celebrate.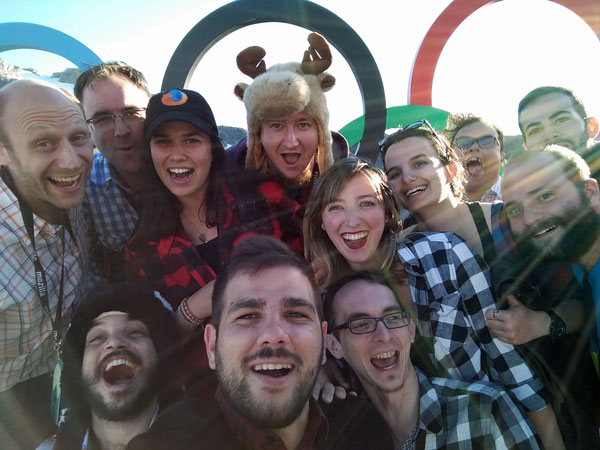 Summary
Jetlag hit me hard, especially when returning to Europe, but I'm so happy I got invited to the work week, I enjoyed it so much! It was even more intense for me than Mobile World Congress and Mozilla Festival. I hope I'll be able to attend more work weeks in the future as it provides knowledge of what's going on in different teams and gives you extra boost in productivity for the next months.