There was a Front-Trends conference three weeks ago which I attended - it was happening in Warsaw where I live and I was at all the previous editions, so I couldn't miss it also this time.
This year my participation was different from the previous ones - I was helping with the Mozilla stand. The three of us: Staś Małolepszy, Wojciech Szczęsny and me were demoing the Firefox OS devices during the whole three day event. Our little table was suprisingly crowded all the time - people were interested to see what we have.
The new build of Firefox OS 3.0 was working very smooth and fast. Our swag went out quickly, so for the rest of the conference the main interest was on the table were the devices were showcased. We had a whole bunch of them, so anyone could come by and play with Firefox OS.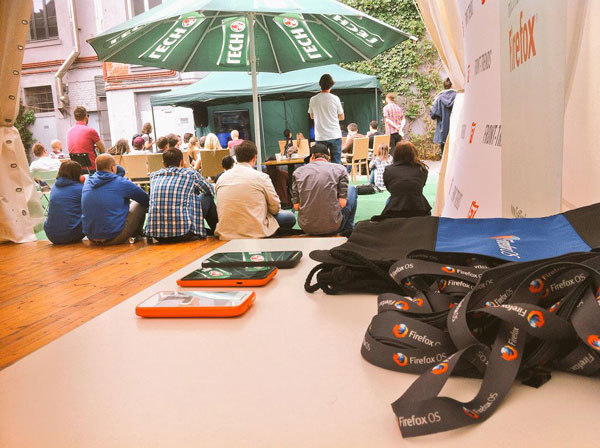 The venue of the Front-Trends conference was the same as the one a year ago. Fabryka Trzciny is magical with its many corridors and an industrial look and feel, I really enjoyed my time here.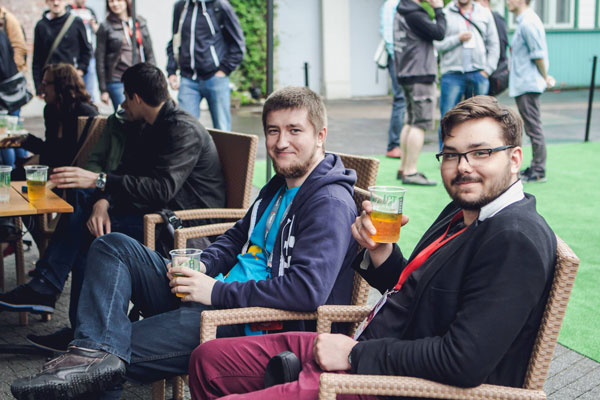 The food was delicious, as usual - it was one of the best catering services at a conference I experienced, ever. You've got all kinds of food to pick from and everything was fresh and tasty.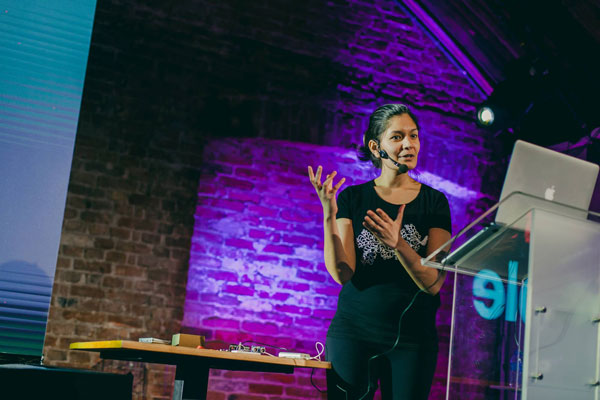 I haven't attended many talks as this time I was focusing on the stand and also trying to talk with as many people as possible - especially those who I meet only in this kind of occasions: during front-end conferences in Poland.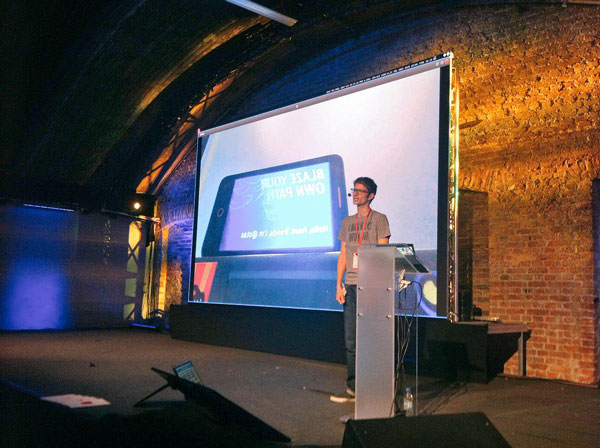 I really enjoyed Nerd Disco by Tim Pietrusky when he did a party on the stage and Let's mashup the web and the real world by Sayanee Basu demoing various cool devices hackable with JavaScript, but all the talks were great and the level of presentations was very high.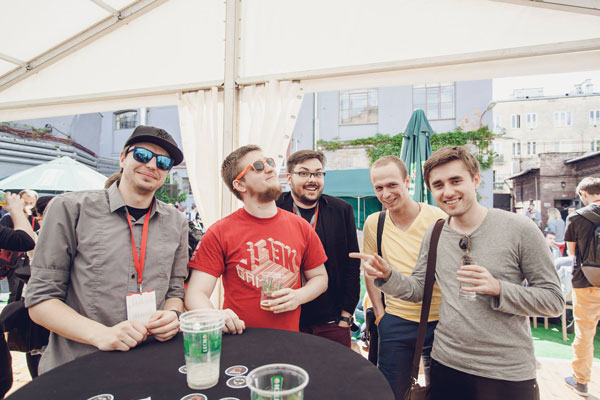 It was cool to talk with so many friends and meet new, interesting people. The overall experience was awesome and I would recommend Front-Trends to anyone who want to feel the festival atmosphere at the front-end conference.