I've finally published my third game created with Robert, Monster Wants Candy. As usual, he came with the story and graphic design and I have coded everything up.
It started as a demo created for the workshop that I run at Mozilla Festival on October 26th 2013. I was teaching people how to create a simple game using Phaser and publish it in the Firefox Marketplace. It took me more than half a year to finally find time and finish it. For the past few months I'm trying to finish the 4k words long tutorial about Phaser with Monster Wants Candy demo as an example, so I hope it will be ready soon.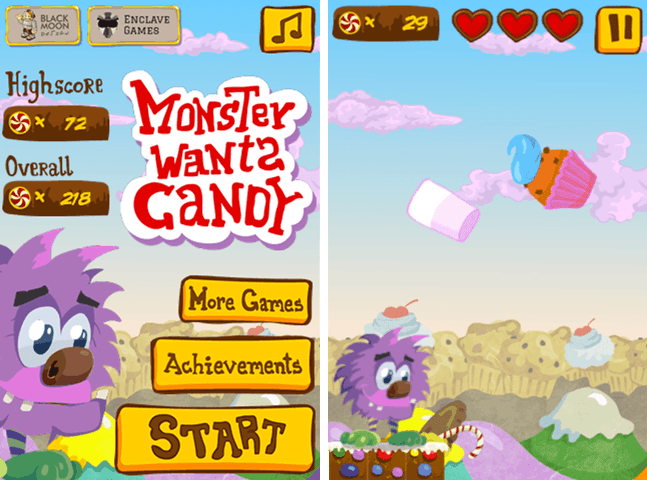 The game is available for non-exclusive licensing, so if you're a publisher and want to get it for your portal go ahead and contact me for details.
The main page of the Enclave Games website was also updated to showcase all three games created so far with the last one being showed at the beginning. You can see other projects Enclave Games (yeah, me) is involved in.
The source code of the demo is available on GitHub. Fun fact: 99% of the development time there was a "hunger meter" to track health of the player, but it was too hard to lose, so at the end it was replaced with the usual three lives.