It's less than a month to the next edition of the first and the best HTML5 game development conference on the planet - onGameStart 2013. There's also a contest where you can win one of the three tickets worth 79 Euro each!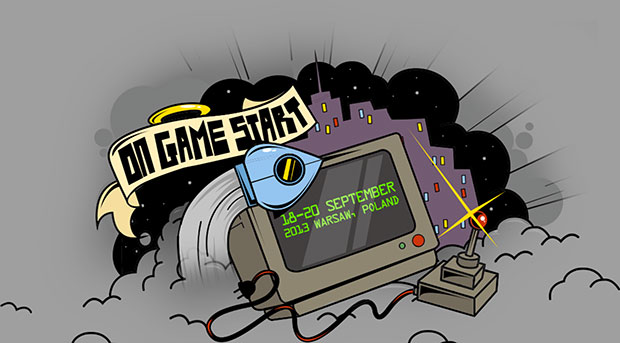 The conference itself is organized by Michał Budzyński and this year it will again take place in Warsaw, Poland on September 18th-20th. The first day is reserved for the workshops and the two next days will be filled with speaker awesomeness. Primate's Palace was picked as the venue of the conference and it looks like it will be a great place to meet. There's also a party between the first and the second day - it will take place at Black Sheep. Remember to follow the Twitter, Facebook and Lanyrd accounts to be up to date with everything conference related. You can also buy the tickets directly if you like - they are cheap as usual, only 79 Euro for the conference and 149 Euro with the workshop.
Win the tickets!
There are three tickets to win - all you have to do is to answer those three very simple questions:
Where was the only edition of the conference outside of Poland?
What's the name of the competition where you create an HTML5 game that fits into 13kb package?
What's the name of the mobile operating system created by Mozilla?
The contest starts on August 24th, 16:00 CEST and lasts for a week till August 31th, 16:00 CEST. Send the e-mails with the proper answers to the questions at konkurs@end3r.com with the subject "onGameStart 2013". After the contest ends the winners will be picked at random and posted here as the update to the entry. Good luck!
Update: contest winners!
There was so many entries in the competition that Michał Budzyński, the conference organizer, decided to give away a little bit more. I won't list them here, but everyone who had the luck to be picked should receive an email with the details. See you at the conference!